The OnePlus 7T has just launched last month to some amount of success but it seems that the company may actually be done with its next flagship. Unless OnePlus suddenly changes its schedule, it won't be another 6 or so months before the OnePlus 8 actually breaks cover but, unsurprisingly, leaks are already popping up. What is surprising, however, is that what could be the OnePlus 8 has already been spotted in the real world, providing clues on what it may have in store for 2020.
It's not rare to see prototypes of phones being used in the wild but most companies try to hide the identity of the phones. In this case, however, the photos clearly mark out the phone as a OnePlus but the design and corresponding features also suggest this is an unreleased model.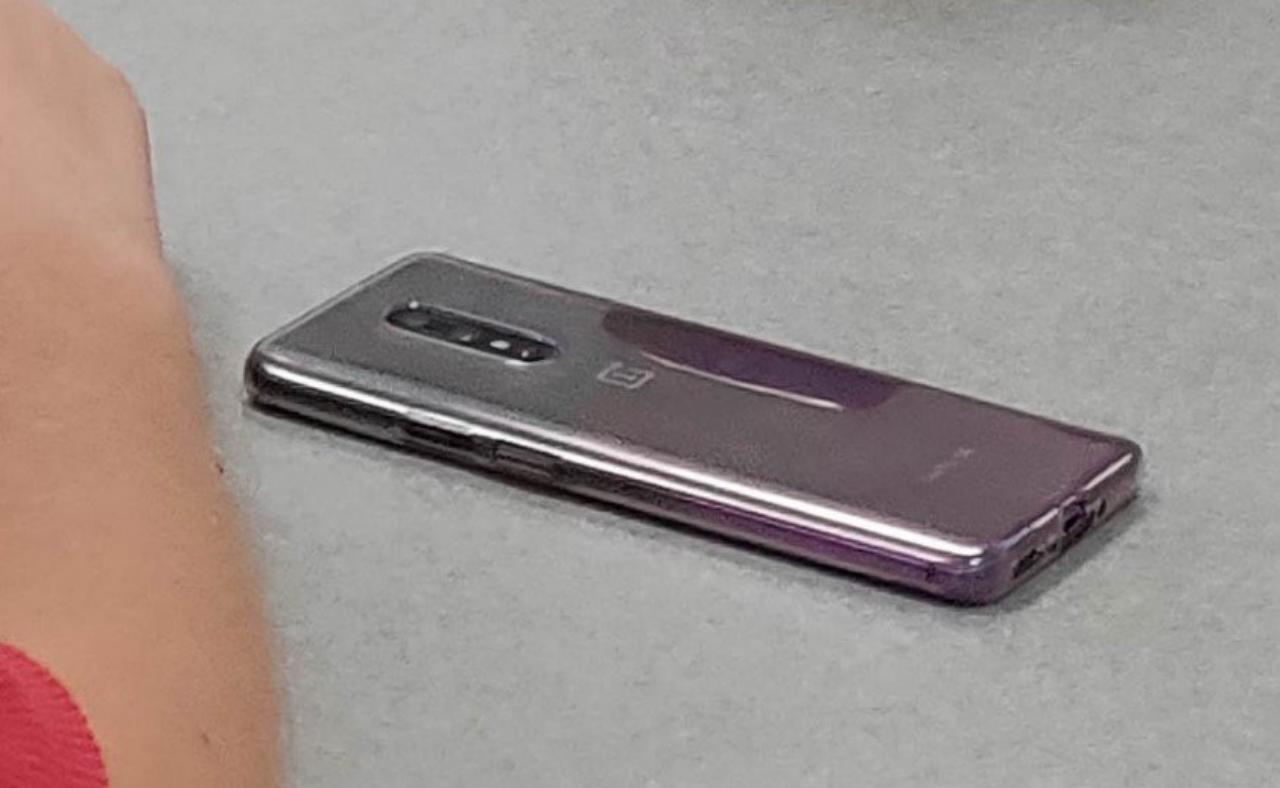 The camera array on the back would make one think of the OnePlus 7 or 7 Pro but the additional sensor, which makes the bump taller, is a clue that it isn't. One might also be able to glean the 5G logo on the purple glass back, which, in turn, could make it be the OnePlus 7 Pro 5G except it never came in that color.
The front is also subtly different, though it shares the same curved edge glass of OnePlus' Pro models. As Marques Brownlee notes, there seems to be a dual-camera punch-hole in the upper right corner, something no OnePlus phone has yet. The position of the cutout near the very top edge seems to resemble the patent that ZTE filed recently, putting the cameras on the same row as notification icons to better mask their presence.
It's definitely too early to say with confidence that this is the OnePlus 8, especially considering how early it is indeed for a nearly finished product to be out in the wild. Still, it will definitely be interesting if OnePlus resorts to these design changes, giving fans something look forward to next year.