OnePlus 8 Pro leaks release-level detail, both front and back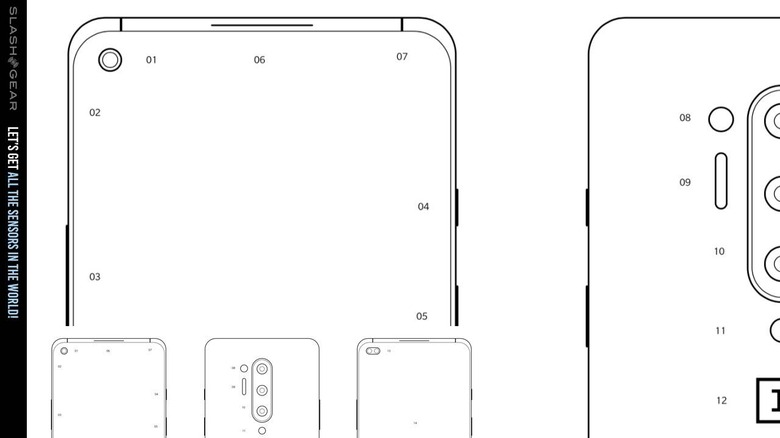 The OnePlus 8 and OnePlus 8 Pro were leaked a couple times over the past couple months. Today's leaks show us a few details which weren't exactly super clear the last time we got a peek. Both the OnePlus 8 and OnePlus 8 Pro will be revealed at around the same time as the OnePlus 7 and OnePlus 7 Pro last year – and the split might be very, very similar, as well. That means you'll probably have access to one, but not both, models at the same time.
The smaller OnePlus 8 is rumored to come with a 6.5-inch display, while the OnePlus 8 Pro is tipped to have a slightly larger 6.56-inch display. The differences will be slightly less pronounced than they were last year – this time there's no notches. This time we're dealing with punch-holes.
Today's leak says the OnePlus 8 Pro will have a pill-shaped punch-hole in the display, while the last major leak said it'd just have a circular-shaped hole. A circle means one camera, a pill-shape means two – or one lens and one LED flash, but more likely two lenses.
The back of the device seems pretty set in stone, as now – leaks-wise. The previous major leak came from OnLeaks, who showed the single-lens frontside display for both the OnePlus 8 and 8 Pro, but agreed with this new leak for the backside of the Pro.
The Pro here has a Time of Flight sensor (ToF) – that's 3D-sensing, made mostly for augmented reality features in past phones. A similar sort of sensor was first implemented on a major phone with the iPhone's face-scanning tech on the first iPhone X.
Dual- or tri-tone LED flash on the back near a 3-camera array. This would be a primary camera, a wide-angle lens, and a lens that's either made for zoom or made for macro sensing.
No matter what we get, here, it's looking like we'll be seeing both the OnePlus 8 and OnePlus 8 Pro on or around April 23, 2020. That's the expected date – not yet confirmed by OnePlus. Stick around as we learn more from the inside out!