OnePlus 8 Lite renders hint at a return to an affordable mid-range phone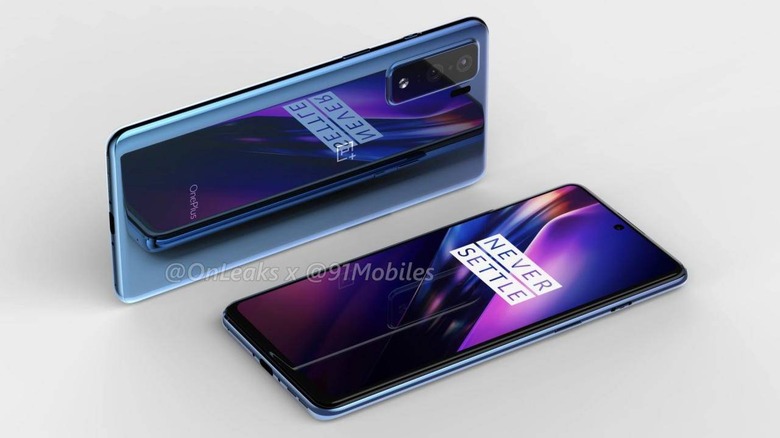 When OnePlus started out, it made headlines and heads turn with is very aggressive campaign to offer a premium flagship phone at almost half the price with no or few compromises. Even OnePlus, however, couldn't hold back the tides of change and increasing prices but, at one point, did try to offer a sort of compromise for those with more constrained budgets. Now it seems that OnePlus will be making yet another attempt to produce a mid-range phone with the rather odd name of OnePlus 8 Lite.
The OnePlus X that launched with the OnePlus 2 in 2015, just a little after the OnePlus 2, seemed almost like a fluke. Despite using a letter that's often associated with daring innovation or experimentation, the OnePlus X was actually a step back, practically putting OnePlus One hardware in new clothing. It wasn't regarded as a market success compared to the mainline phones and it was presumed that was the end of it.
Now comes rumors of a OnePlus 8 Lite that's supposed to follow in its footsteps. Actually, all that we have now are 3D renders of the phone from 91mobiles and @OnLeaks and their word that this is a mid-range phone. Given the implied features, it's not an easy argument to make.
The phone does have a flat display that's often associated with less premium devices. The presence of a punch-hole cutout in the middle, the expected 90 Hz refresh rate, and the presumption of an in-display fingerprint sensor, however, seems to offset whatever cost-saving was made on that front, no pun intended. The back does have dual cameras only, bordered by a camera bump that looks wider than necessary. There is also no headphone jack, which probably contributed very little to price cuts.
Why it would be called OnePlus 8 Lite, when the OnePlus 8 itself isn't even out yet, is still a puzzle. It could hint that it would be announced together with the OnePlus 8 and, given the flood of Qualcomm announcements last week, could even be one of the first Snapdragon 765 phones to land in the market. The bigger question is, of course, whether it will fare better than the OnePlus X, which will largely rely on its bang-for-buck proposition.