OnePlus 7T revealed by CEO with 3x camera detail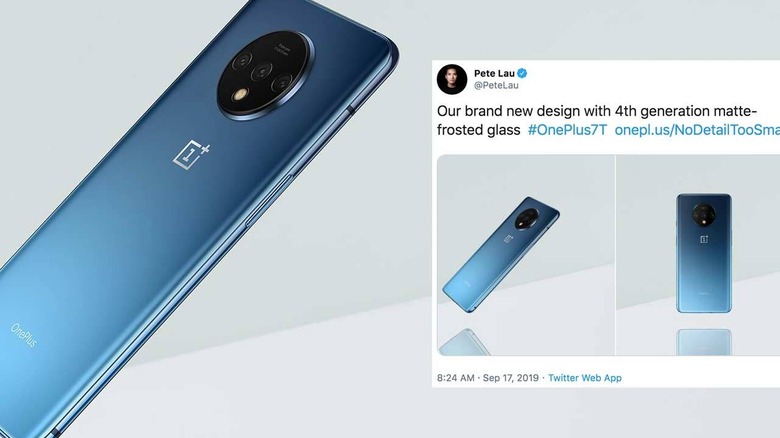 The back side of the newest OnePlus device was revealed today by none other than the CEO of the company Pete Lau. "Our brand new design," said Lau, "with 4th-generation matte-frosted glass." He released images of the device on social media – here on Twitter – and linked to a post in the OnePlus forums with a URL shortener that included the phrase "No detail too small." The name of the article was "OnePlus Design: No detail is too small to be perfected."
The post, notably, was made "via OnePlus 7T." This suggests that there may be no OnePlus 7T Pro, instead allowing the name to refocus on a single device instead of spreading across a pair (or more) per season. This is contrary to previous leaks which suggested there'd be two versions of the device "Today, we're going to do something we've never done before: unveil the design of our upcoming flagship first in our community," said Lau.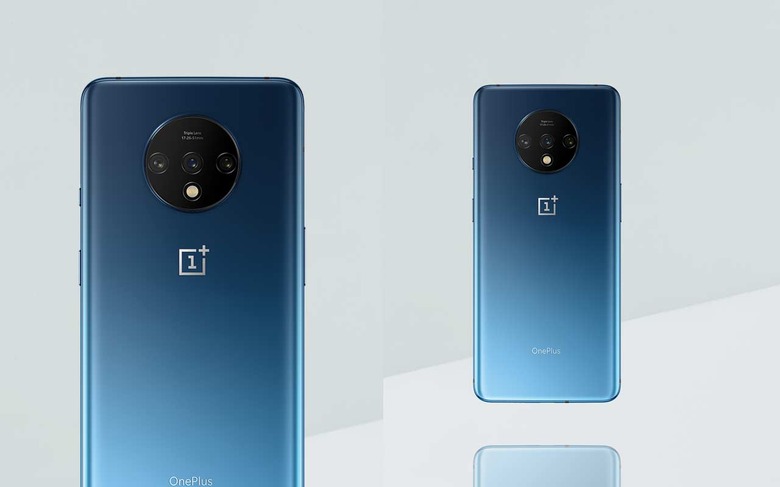 The design of the OnePlus Series was discussed by OnePlus over the past several years, evolving from "the first in the industry to release a smartphone with a four-curved, matte-frosted glass back" with the OnePlus 6 to this year's OnePlus 7, OnePlus 7 Pro, and the 7T series. Lau shared several drawings of the device(s) that'll be revealed in full this month.
Lau suggested that for the three-camera setup at the back of the OnePlus 7T Series, the company went through "over fifty design iterations" and that they think that they've "landed on something pretty special." Note that the images you see here are likely only showing one of two different OnePlus 7T devices. We'll know which is which, soon!
Have a peek at the timeline below and stay close to our main news feed where we'll have hands-on action, unboxing(s), reviews, and whatever else will bring value to your future potential for a OnePlus 7T experience. The review, especially, should allow you to decide whether or not you'll want to move forward with this next-generation device series.