OnePlus 7T Pro could launch globally with 5G later this year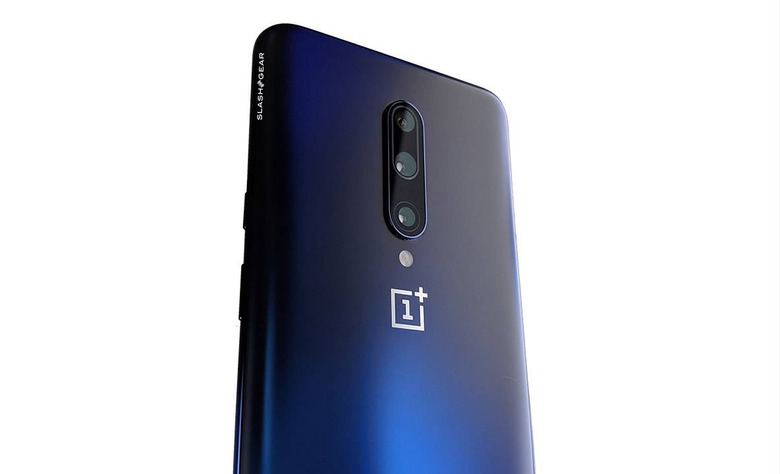 With the Galaxy Note 10 out of the way, news about future smartphones are starting to flow in. LG already started teasing its IFA 2019 bet while the Motorola One Zoom has already been fully leaked. Now OnePlus isn't going to be left behind and even has its own smart TV in the works. But perhsp more interesting to smartphone users, OnePlus has practically admitted that will be launching its second 5G phone in the last quarter, this time to the rest of the world.
OnePlus initially had a reserved attitude towards 5G, preferring to wait for the network to mature before jumping on, it did launch a OnePlus 7 Pro model with 5G capabilities last May. That, however, was limited to the UK and only on one carrier, EE. In an interview with the Financial Times, CEO Pete Lau confirmed that the company will be expanding its coverage to the rest of the world. At least those parts of the world where 5G already exists.
That includes the US, of course, where 5G networks have already started rolling out in select territories, depending on which carrier you're referring to. This could give OnePlus a considerable lead in the country where 5G phones are still rare. So far, Samsung and LG are the only major brands in the US offering such a phone as Huawei is practically absent there. Apple isn't expected to join the race at least until 2020 at the earliest.
Considering the target date for the 5G phone's release, the OnePlus 7T Pro could be the prime candidate to bear this feature. It could be the key differentiating factor between the 7T and its plain 7 predecessor. Aside from the Snapdragon 855 Plus, of course.
Aside from those two details, the OnePlus 7T Pro remains largely unknown at this point. Given the company's previous pattern, there might not be that much a divergence between the T and non-T models. Not unless OnePlus wants an angry, disgruntled OnePlus 7 owners at its launch event.