OnePlus 7T leaks paint a complete picture including one sad detail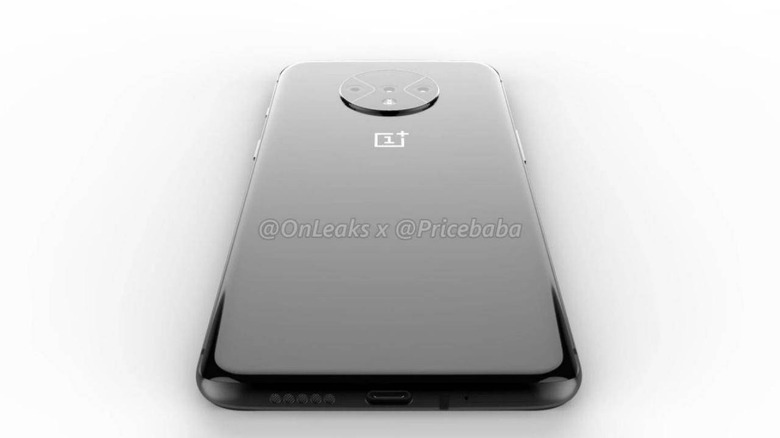 With all the high-end phones coming out the past weeks, OnePlus will soon remind consumers that one doesn't necessarily need to spend so much on a premium mobile device. The OnePlus 7T may look like a small step up from the OnePlus 7 but that is to be expected given the company's strategy. But while some might be looking forward to upgrading to the late 2019 models, those in the US will have a bit hard thinking to do since one model won't be available to them.
OnePlus' strategy in the US for the OnePlus 7 was a bit odd this year. It didn't launch the OnePlus 7 in the US because it didn't offer much of an upgrade from the OnePlus 6T the year before. Instead, it only made the available the OnePlus 7 Pro but, this year, it will be doing the reverse.
According to Max J., a.k.a. Samsung_News_, OnePlus won't be launching the OnePlus 7T Pro in the US and will, instead, launch only the OnePlus 7T. The reason presumably is the same, that the OnePlus 7T Pro won't be offering much over the OnePlus 7 Pro while the OnePlus 7T is a bigger jump compared to the OnePlus 7. Whether that makes sense is a different matter.
This year it has changed a little: whereas with the 7 Series only the 7Pro was available in the US, this time only the 7T will be available in the US

(Talking about the 7T Pro which won't be available not 7T Pro ML Edition)

Image: @OnLeaks x @Pricebaba pic.twitter.com/ag5n4CF4Ao

— Max Jambor (@MaxJmb) September 15, 2019
Those specs may have been finalized at least as far as leaks go. CompareRaja and @OnLeaks have listed most of the important details for the two models. Compared to the OnePlus 7, the 7T model not only gets a Snapdragon 855+ processor upgrade but also a larger 6.55-inch screen. The OnePlus 7T, in contrast, retains almost the same screen size. In both cases, of course, the upgrade to triple cameras is still a substantial one.
US buyers who do want a Pro model might still have a chance with the OnePlus 7T Pro 5G McLaren Edition. Of course, that will be more expensive and rarer. The 5G capability might also remain unused for a long while until network rollout becomes more widespread.