OnePlus 7 wireless charging still won't be happening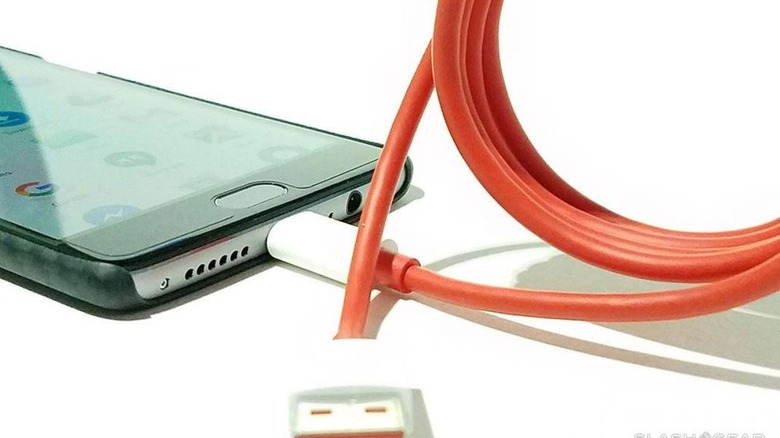 Perhaps there is a reason why OnePlus no longer uses its "Never Settle" slogan that much if at all. It has proven, for better or worse, that it will actually settle for something less, usually for price or practical considerations. For some time, it refused to add an NFC chip in its smartphones. It also backtracked on its own boasts and eventually booted the headphone jack out of the OnePlus 6T. In a similar vein, it seems unwilling to budge on the topic of wireless charging, hinting that it won't be on the upcoming OnePlus 7.
With a launch taking place no sooner than June, there isn't much talk surrounding the OnePlus 7 just yet. There was a pair of questionable photos hinting at the OnePlus 7's lack of a fixed front camera. But one feature, or the lack of it, that came from the horse's mouth is wireless charging.
Without really confirming it, CEO Pete Lau told CNET that "OnePlus charging is one of the best" and that "wireless charging is far inferior." This is the same mantra OnePlus used to justify its continued snub of the technology even when almost everyone else, including Apple, has adopted it.
Of course, OnePlus does have a point in that, at least for now, wireless charging is inferior even compared with regular wired charging. That's an unfair comparison that ignores the primary use case for that kind of charging. Users aren't going to expect fast charging speeds anyway. They will most likely use wireless charging to keep their phones from slowly draining even when they forget to plug it in.
That said, there are changes coming to the wireless charging industry that could make OnePlus' arguments moot. The Xiaomi Mi 9, for example, boasts of 20W wireless charging that's twice or thrice the average output. It might take some time for fast wireless charging to be standardized and deemed completely safe so, until then, OnePlus can probably keep on singing the same tune.