OnePlus 7 reveal finally gets an official date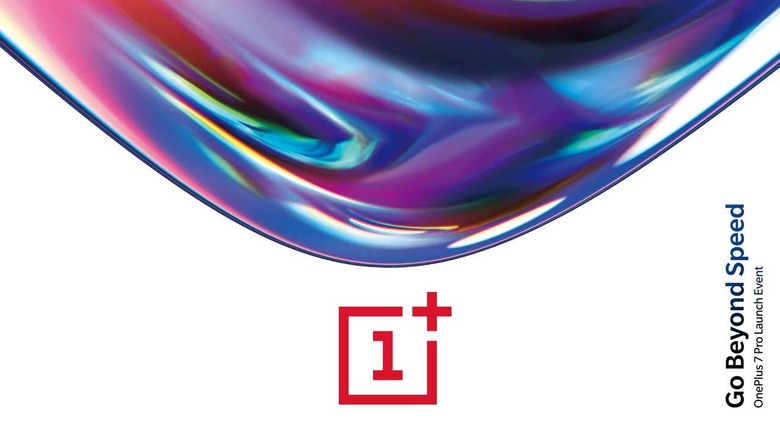 Today, OnePlus played the "announcement of an announcement" card, confirming the date of a highly anticipated reveal event. To no one's surprise, this event will center on the reveal of the OnePlus 7, an announcement we've all been expecting for a while. This reveal event is still a ways off, as it won't be going down until we're halfway through May.
Specifically, OnePlus revealed on Twitter today that its OnePlus 7 launch event will happen on May 14th – three weeks from today. The announcement was accompanied by an 11 second video that doesn't give away much, only telling us that we'll "Go Beyond Speed." It does confirm that the OnePlus 7 will be the topic of the day, and we imagine that's enough for most people.
Get ready for the OnePlus 7 Series.https://t.co/ViZaz53XXk pic.twitter.com/9oRGqVqLOH

— OnePlus (@oneplus) April 23, 2019
We've suspected a May release date for the OnePlus 7 for a little while at this point. Last week, a leak named that exact date of May 14th for the launch of the OnePlus 7, but even beyond that, the OnePlus 6 was revealed and released in May as well. Perhaps this is the beginning of a trend of May releases for OnePlus?
In any case, the OnePlus 7 is rumored to banish the notch by way of a pop-up selfie camera. We've seen a few devices use pop-up cameras to varying success, and in this world of hole punch cutouts and now slide-out, reversible cameras, one has to wonder if pop-up cameras will soon be on the way out.
While most leaks have focused on that pop-up selfie camera, others have told us to expect things like a triple camera array on the back of the device, a 90Hz display, and possibly even support for 5G. We'll see which of those leaks were true and which weren't soon enough when OnePlus officially reveals the phone next month, so stay tuned.