OnePlus 7 renders show popup front camera, triple rear cameras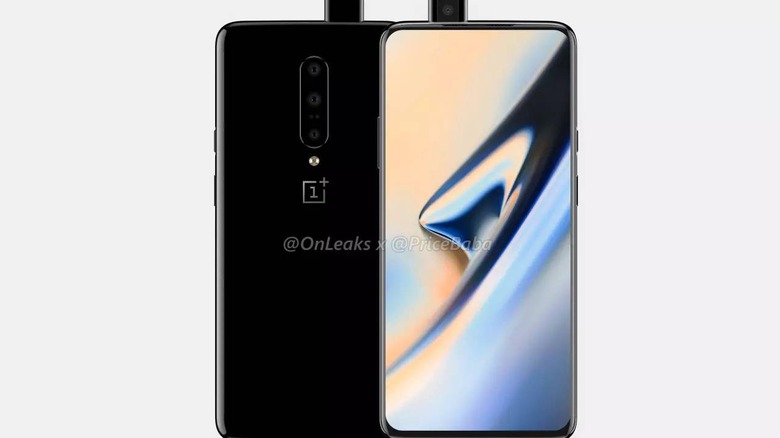 Wishful thinking or false lead? That might be the decision some will have to make regarding this latest leak dump about the still unannounced OnePlus 7. While OnLeaks definitely has a track record for getting some things right, there might be other things fans wish never came to pass. A fresh new batch of renders based on such info are revealing what the OnePlus 7 could look like and it might not suit everyone's tastes.
Beauty is in the eye of the beholder, of course, but it seems that many manufacturers are aiming for beauty to the point of sacrificing functional practicality. From pop up cameras to dual screens to hole-in displays, manufacturers want that all-screen face at the expense of something else. And if these renders are correct, OnePlus, too, might be settling for something less just to achieve that bezel-less design.
It might be taking more than a few pages from Vivo's book. It already has the in-screen fingerprint scanner down and it seems that the OnePlus 7 will adopt the elevating front camera module as well. According to rumors, this will afford the phone a 95% screen-to-body ratio, which is admittedly unheard of in the market.
That, however, would come at the expense of Face ID, though OnePlus never really touted its system to be entirely secure anyway. It also pretty much makes water resistance negligible, which is a step down from the OnePlus 6T's already low water resistance.
The OnePlus 7 renders from Pricebaba also show a triple camera system, all lined up vertically down the middle. It makes for a symmetrical but almost awkward design. Good thing there's no fingerprint scanner or wireless charging to get in the way. There's no 3.5 mm headphone jack either, though, but that's no longer a surprise.