OnePlus 7 Pro's T-Mobile Release Day Exclusives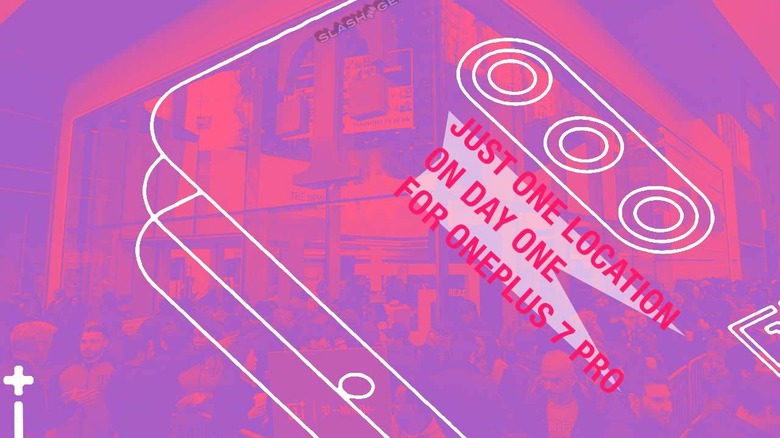 OnePlus 7 Pro T-Mobile USA launch puts phone out early in New York. The OnePlus 7 Pro was announced to be getting an exclusive sort of launch this year, coming to ONE store only on its first day in the wild. This event will take place on the reveal day for all people – May 14th. But you'll need to be in line, of course.
The folks announcing this release were PUMPED about T-Mobile USA once again getting the US-based exclusive for the OnePlus hero phone. They did that last year, too, with the OnePlus 6 – in many stores, not necessarily ALL stores. Now with OnePlus 7 Pro, users will be able to find the phone in ALL stores across the United States – nationwide, as they say.
The event timeline for the OnePlus 7 Pro begins on May 14th, 2019. From 2pm-10pm ET, at the NYC T-Mobile Signature Store: 1535 Broadway St. Ste 161A New York, NY, 10036, users will be invited to the very first OnePlus 7 Pro launch event. OF NOTE: No T-Mobile USA or OnePlus release on this event speaks about the standard OnePlus 7, just the Pro.
On May 15th, starting at 2pm (at each location, 2pm in the afternoon, local time), the OnePlus 7 Pro will be made available. This includes the following T-Mobile USA locations.
OnePlus 7 Pro May 15th launch locations:
• Chicago T-Mobile Signature Store: 700 N Michigan Ave, Chicago, IL, 60611
• Las Vegas T-Mobile Signature Store: 3791 S Las Vegas Blvd S. Ste 1300, Las Vegas, NV 89109
• Miami T-Mobile Signature Store: 738 Lincoln Road, Miami Beach, FL 33139
• San Francisco T-Mobile Signature Store: 1 Stockton St. San Francisco, CA 94108
• Santa Monica T-Mobile Signature Store: 1410 3rd St Promenade. Santa Monica, CA 90401
Fast forward to May 17th and the T-Mobile USA store family – all across the United States – will have the OnePlus 7 Pro. Also note that the OnePlus official event takes place at Pier 94, but the T-Mobile Signature Store is in Times Square.
All early launch events at T-Mobile USA locations will include a "first 200 customers" OnePlus gift, with purchase. So you'll probably have to drop some cash on a OnePlus 7 Pro to get a gift. To learn more about what we expect from the OnePlus 7 and OnePlus 7 Pro, hit the timeline of links below.