OnePlus 7 leaks: Motorized selfie camera? Bad idea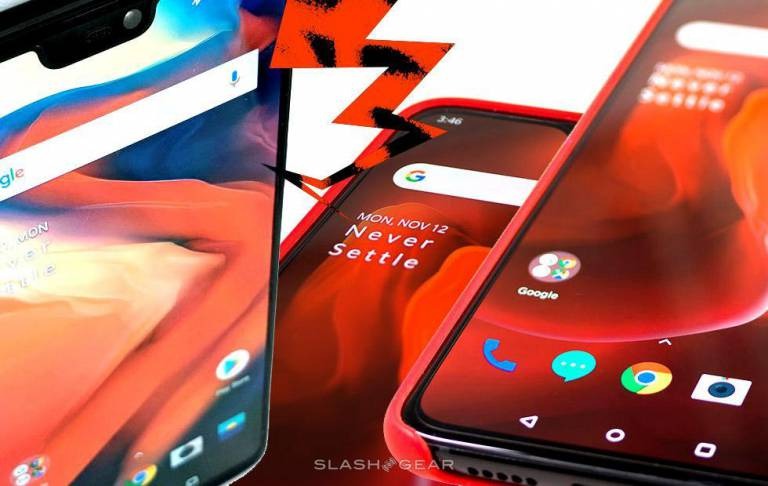 One Plus phones aren't flashy. They don't turn heads or second glances. Instead, it's a special connection between machine and man, rewarded with the basics of flagship phones done so brilliantly, and at a price lower than anyone else. Simple as that. The "flagship killers" may now be breaking its tried and tested philosophy. Leaks of the upcoming One Plus 7 hint at the brand adopting a flashier and unconventional motorized selfie camera, in a bid to stretch the front screen from corner to corner.
This worries us. On one hand are the handful of durability and longevity issues that come with motorized parts in general. On the other, anxiety kicks in as One Plus ventures into uncharted territory, moving on from its five-year tradition of sticking to the bare essentials.
Durability issues with motors
The most immediate fear on everyone's minds: will the motors last? Manufacturers would surely have tested these motors to their wits end, but it's still essentially an additional moving part – it's fragile.
You may recall the flashy Oppo Find X, with the top section of the phone motorized to house both sides of cameras. After close to a year of release, users have shared while it does still function, drop have caused alignment issues. It may be the fault of the owners, but accidents are inevitable. By implementing a motorized camera, it introduces a potential problem that never existed in the first place. It increases the likelihood of damaging the phone beyond usability.
Dust is also another issue. Sand or dirt may be caught on the camera, and dragged across when the module retracts. Oppo Find X users have also found specks of dust collected on the rims of the module, which makes the phone look dirty and old.
Also in doubt is the longevity of the mechanism. We still don't know how long these things will really last.
Issues with speed
One Plus has a reputation of spitting in the faces of other high-end manufacturers by offering top notch tech at cheaper prices. It did this to Apple with its ultra-fast face unlock that knocks the iPhone's Face ID right out the park – albeit with weaker security (but hey, we don't all carry top secret material).
Introducing a motorized selfie camera, which it uses for facial recognition, makes unlocking that much slower. This doesn't account for possible lags, which further slows down the process.
The Oppo Find X's unlock speed was about half a second – by no means a slouch, but it's still way slower than the blink-and-miss speeds of the One Plus 6T. Unless they work magic with the mechanism on the One Plus 7, it's a step in the wrong direction.
Water-proofing hopes are gone
Any one hopeful for a water-proof One Plus can also hang on another round.
Tear-downs of previous One Plus devices have shown One Plus phones have waterproofing equivalent of an IP67, which really sets your mind at ease. But having the additional moving part makes waterproofing doubly challenging.
One Plus already seemed pretty non-committal about an official IP-certification. With this new water-proofing obstacle, we expect it'll miss out on altogether.
Against the philosophy
We admit to being slightly sentimental here. A motorized selfie camera would come as such a surprise because it seems so at odds with One Plus' philosophy of getting the basics right, but cheaper.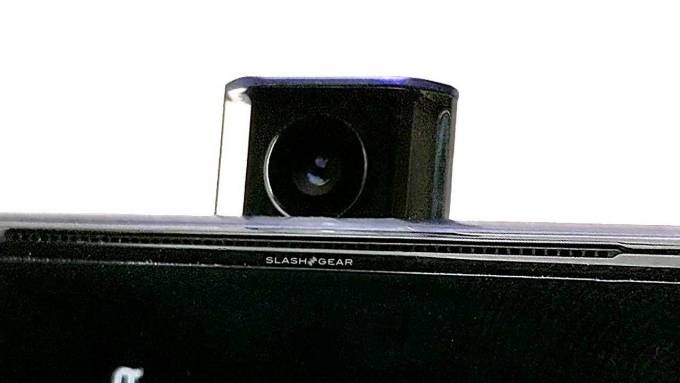 No other big player has turned to motorization to boost their bezel-less efforts, and perhaps there is reason for this. It's risky, complicated, and excessive.
It marks the brand's first real step into the uncharted, forging its own path and making its own image. But for now, we're not too sure we're big fans of where it's taking the brand.
Price also comes as a concern. For a flagship phone, One Plus' prices are still considerably cheaper, but recent models have seen a steady increase. At $699, the One Plus 6T is getting close to the price range of the real high-end stuff. It would be a real pity if flashy tech like the motor edged prices even closer.
How much screen do we really need?
All this drama also begs the question: is 100 percent bezel-less really the dream? We're not too sure if any One Plus 6T users are staring at their phone, regretting the teardrop notch, wishing: "I wish I had even more screen!"
There are plenty practical reasons why we don't need one. Phones are more ergonomic to hold and watch videos on landscape when some bezels remain on the sides – take the Razer Phone as a case in point. More screen also means more battery-consumption, and susceptibility to cracks.
Playing the devil's advocate, it could just be the industry's way of pushing for more buyers as each subsequent release chisels off more bezel, planting this obsession with fuller displays.
While we eager await the One Plus 7's release to see if it does side-step these potential issues, we might just hold on tight to our 6Ts this round.