OnePlus 6T Renders Confirm Waterdrop Notch, Colors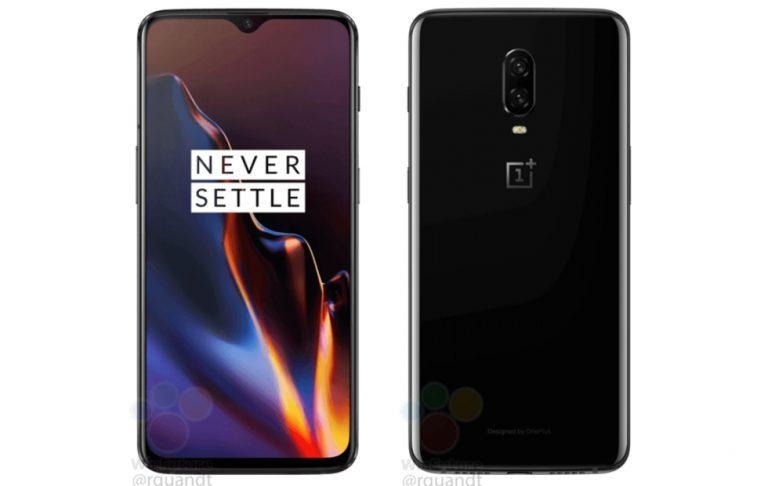 In about two weeks, we will finally hear from OnePlus why it thinks it's such a hot idea to release a second flagship this year. While the OnePlus 6T may have some differences from the OnePlus 6, it might not be enough to make the latter's owners fume and cringe with regret. Surely, OnePlus believes the OnePlus 6T warrants its own release now rather than wait for a OnePlus 7. And while we already know what those reasons are, these fresh set of leaked renders drive those points home.
Internally, there won't be much of a change. There's still a Qualcomm Snapdragon 845 with 8 GB of RAM. There's still a bit of uncertainty whether storage will still start at 64 GB or jump to 128 GB. The biggest change inside has to be the larger 3,700 mAh battery, which is partly due to the increased screen size and partly due to the removal of the headphone jack.
As for that screen, it will supposedly be bumped to a 6.41 incher with a resolution of 2340x1080, still FHD but with a plus. Seen here is the now trending "waterdrop" notch that minimized the controversial cutout. The reduced speaker grill is barely visible at the top.
The biggest change both in appearance and functionality is the one that you can't see: the fingerprint scanner. Gone it is from the back and is instead hidden beneath the screen. That will most likely be the most interesting OnePlus 6T feature and its speed and accuracy will be a top marketing point.
Based on the renders leaked by WinFuture, the OnePlus 6T will come in the company's traditional blacks. Both have glass backs but Midnight Black's version uses a frosted look to differentiate it from the Mirror Black's highly reflective sheen. OnePlus has scheduled an event on October 17 to sell the OnePlus 6T as its next big thing, despite what it removed and what it barely changed.