OnePlus 6T Pop-Up Stores: Where And When They'll Pop Up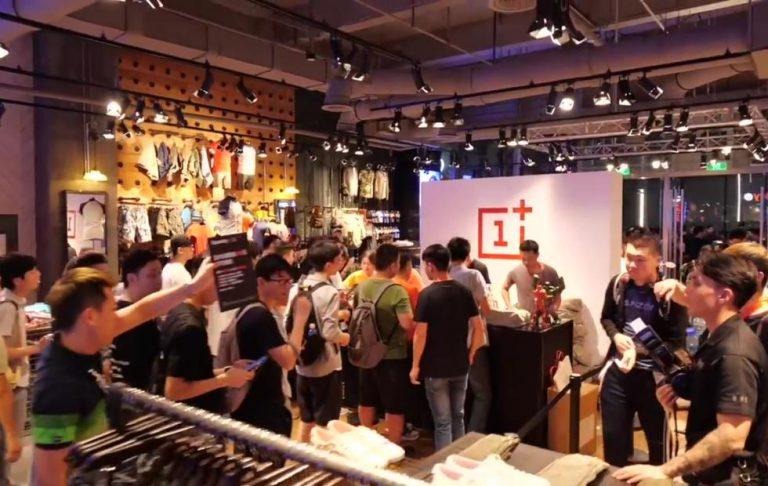 The OnePlus 6T is coming and nothing can stop it. Not even Apple's upcoming October 30 iPad event. OK, maybe OnePlus did have to move its event a day early because of Apple, but what's a difference of one day compared to several? But while its main event will be taking place in New York on the 29th, OnePlus will be giving fans a chance to grab (and pay for) a OnePlus 6T before anyone else can. Presuming they live near one of the dozen pop-up store sights in Europe and India.
The OnePlus 6T is arguably one of the more curious phones this year, mostly because of how the company is turning away from its usual spiel. Whereas it was quite adamant about keeping the headphone jack before, it has finally chucked that away now. There's also a new fingerprint scanner not found on the earlier OnePlus 6 model. And, of course, rumored US carrier availability.
OnePlus had to move its intended announcement a day earlier, conceding that they're not big enough to take Apple head-on. No one probably is. So, instead, it's holding it on the 29th in New York, with a pop-up store opening shop at 6:00 PM EDT. Of course, North America isn't the only one getting an event. In fact, there are more events spread throughout Europe.
• London – The Music Room, 26 South Molton Lane, Mayfair, W1K 5LF
• Berlin – Bechstein Supermarkt, Holzmarktstraße 66, 10179
• Milan – Torneria Tortona, Via Tortona, 32 – 20144
• Paris – Fnac, 26-30 Avenue des Ternes, 75017
• Amsterdam – Art'Otel Amsterdam, Prins Hendrikkade 33, 1012 TM
• Barcelona – Fnac, Centro Comercial El Triangle, Plaça de Catalunya, 4, 08002
• Madrid – Barrio de Salamanca, Calle de Montesa, 39
That's not even the gist of it. There will also be pop-up stores and events in Helsinki, Oulu, Turku, Copenhagen, Aarhus, Stockholm. There will also be multiple ones held throughout India, including Mumbai, Delhi, Bangalore, Chennai, Kolkata, Pune, Hyderabad, Ahmedabad, and Jaipur.
Aside from being able to buy a OnePlus 6T in advance, there will also be opportunities to meet up with both OnePlus team members and, of course, like-minded OnePlus fans. There will be snacks and drinks too, though those will probably be gone as fast as the limited supply of OnePlus 6T phones.