OnePlus 6 Red launched to exude burden-less power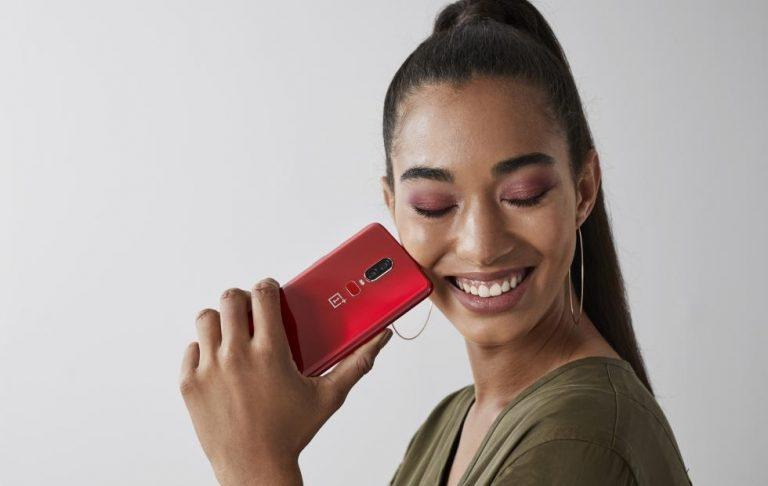 That didn't take long. As it itself teased, it has come out with a new limited edition color in that oh so bold hue of red. And, as expected, it's sparing no expense to explain how the OnePlus 6 Red is not like any other red phone you may have seen. Whether you buy the eloquent marketing or not, you will be able to at least buy this new color option. Because despite how elegant it is, it's not going to cost you extra.
It would probably be enough to just slap on a red paint and call it a day but, no, that's not the OnePlus way. While red is definitely eye-catching, it can be visually tiring after a while. The challenge was to find a way to make that red not visually burdensome while still conveying a sense of strength and attitude.
OnePlus' solution was to aim for an amber-like appearance using a variety of processes and materials. They applied an evaporated layer of brightening film on top of the red coating to increase the brightness of the color. There's also an anti-reflective layer that lets more light reach the red coating before it is reflected off the device.
The result is a total of six panels of glass on the back of this OnePlus 6 Red. One of those layers cost an additional $5 to produce. Despite the added cost and process, however, OnePlus is going to sell the OnePlus 6 Red at the same price as any other non-Red OnePlus 6.
Starting July 10, you will be able to get the Limited Edition OnePlus 6 Red with 8 GB of RAM and 128 GB of storage for only $579. There is no other configuration available and, as the name says, it's not going to last forever. That day will also mark the day that the OnePlus Bullets Wireless earbuds will go on sale.