OnePlus 6 notch was a side-effect, says CEO Pete Lau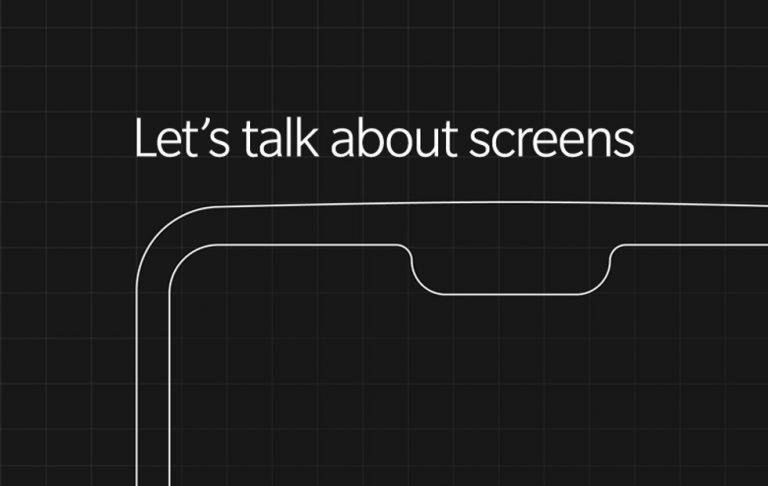 OnePlus really wants you to believe in the notch as much as it does. There is no longer any question that the OnePlus 6 is going to have one, so the company's top brass are more focused on damage control. Or rather, explaining why they wholeheartedly embraced such a contentious feature. Company co-founder Carl Pei already explained the benefits of the notch, now CEO Pete Lau is defending it from a different angle. It's not that they went out searching for a notch. They were searching for the best screen available and it just so happened to come with a notch.Lau explains that OnePlus' priorities when it comes to selecting screen components have always been to offer the best viewing experience, factoring in brightness, color accuracy, range, etc. They also needed to ensure that their display supplier would have enough parts and manufacturing capacity to supply OnePlus with panels throughout a phone's lifetime. OnePlus did come upon such a display and that it was also optimized for a notched design. So why not?
Lau explains that it's a win-win situation really, despite being ridiculed as blatantly copying Apple. It basically frees up a few rows of pixels for more content and pushes the notifications and status icons out of the way. The chief executive lists other possible solutions and have decided they were sub par. Which, of course, was a not so subtle stab at its rivals.
For example, he explains that putting the front camera anywhere other than the top middle edge of the phone would make the camera harder to use and less accurate, implying how the Xiaomi Mi Mix's bottom front-facing camera isn't optimal. Reducing the size of the notch down to a circle would mean sacrificing image quality, which is what Lau hints Essential has done. And finally, the slide-out camera shown off by Vivo at MWC 2018 last month is just too new and too gimmicky to be reliable.
Lau promises that OxygenOS has been optimized to work around the drawbacks of having a notch, like rearranging the status icons or having a compatibility mode in fullscreen landscape apps and games. Curiously, he doesn't mention anything about fullscreen portrait apps though hopefully they've thought of that as well.