OnePlus 6 first update will let you hide the notch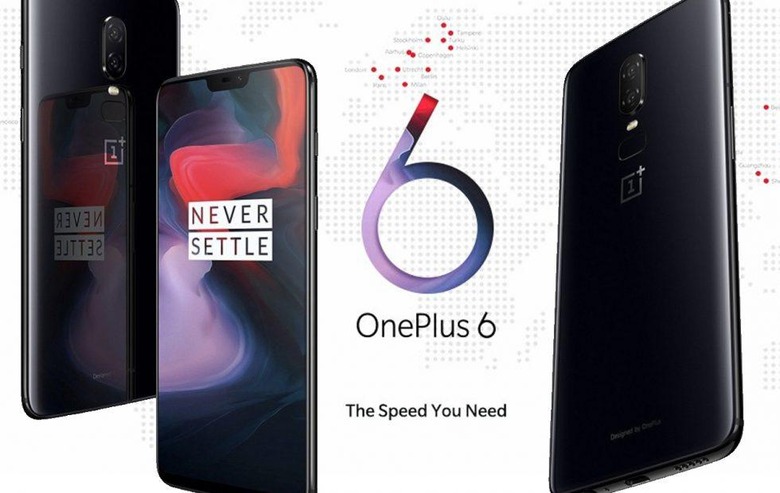 The OnePlus 6 isn't even out yet but it's already getting its first update. It is, however, not one you'll want to skip. The update, marked as Oxygen OS version 5.1.3, has a few improvements across the board, but the one that will catch users eyes the most is the ability to hide or show the notch as desired, a promised feature that will, at least, be there from day one after all.
OnePlus and its execs went to great lengths to explain the benefits of the notch. Truth be told, on a technical level they hit it pretty much on the head. But aversion from the notch doesn't only come from technical or practical considerations. A lot of it come from aesthetics as well.
It was only recently, with the Huawei P20 perhaps, that the idea of masking the notch gained popularity. It basically turned all pixels flanking the notch black, making it look like there isn't any. OnePlus didn't initially plan on including such a feature but, after much outcry, it said it would consider it in a future update.
Cue more outcry and that future update comes now, as a sort of day zero update. Oxygen OS 5.1.3 simply says that there is no a configuration to show or hide the notch. It isn't the only new thing, of course. There's also super slow mo support at 720p 480 fps or 1080p 240 fps. It also bumps up the security patch to May.
Given the OnePlus 6 only started its pre-order phase, the update will be there to welcome new owners right from the start. The $529 smartphone has easily reclaimed its title as a flagship killer for another year. That said, every new OnePlus flagship has encountered some hiccup at launch so we wait anxiously for a smooth rollout this time around.