OnePlus 5T teasers start steeping, headphone jack included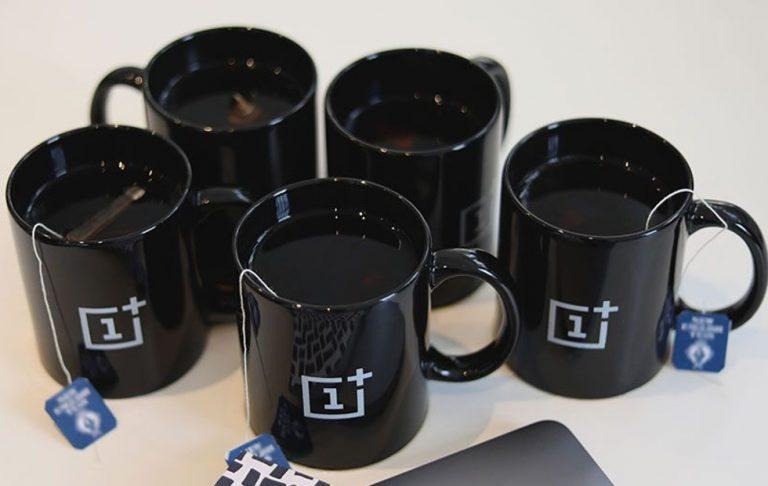 You know when a new OnePlus product is around the corner when the company starts its marketing machine in earnest. For all its flaws, OnePlus undoubtedly has one of the most effective marketing strategies, which is remarkable for a company of its size. The company's Twitter account has just published two new posts, one of which confirms what everyone knows already anyway. The other, however, will probably bring joy to those holding firm to their favorite wired headphones.
Given last year's pattern, which was already "confirmed" by numerous leaks, it really doesn't take much to guess that OnePlus' second 2017 phone will be called the OnePlus 5T. Indeed, OnePlus practically confirmed that by its latest tweet, which seems to also have a bit of a bokeh, a.k.a. Portrait Mode, effect to it.
Oh, look! It's five cups of... pic.twitter.com/vWWWxyiUuf

— OnePlus (@oneplus) November 1, 2017
At the expense of ruining a good (or not) joke, there are five cups of tea. So 5T. Then again, if you remove the cups, you end up with five teas, or 5Ts.
While that doesn't really tell us much, the tweet before that has a bit more meat to offer. OnePlus asks what all its six phones have in common, from the OnePlus One to this year's OnePlus 5.
What do our phones have in common? 🎵 pic.twitter.com/sd9PcSdptw

— OnePlus (@oneplus) November 1, 2017
Given the images, the headphone jack is obviously in focus. The question is what point OnePlus wants to make. One the one hand, it could be saying that the OnePlus 5T will be the same, sporting a headphone jack like the others. On the other hand, it could also mean that the OnePlus 5T might stand out from the rest by ditching it.
Puns and headphone jacks aside, perhaps the one thing leaks have agreed on is that the OnePlus 5T will sport an edge to edge 6-inch 18:9 screen with a resolution of 2160x1080. Said screen might even be manufactured by Samsung. Nothing else would have changed from the OnePlus 5, which does reinforce the idea that it will still have a headphone jack as well.