OnePlus 5T teardown is a mixed bag of surprises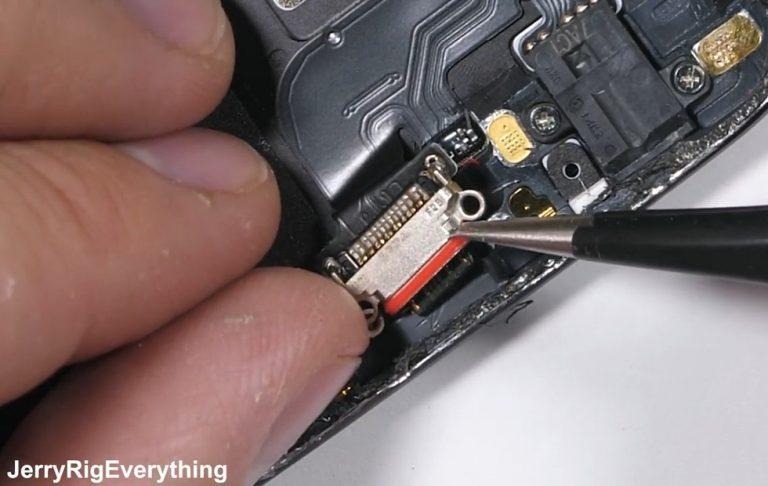 The OnePlus phones, from the very first One to the newest 5T, have always been tempting options. They always offer some of the best combination of hardware while keeping prices down to almost half of the competition. It is, of course, far from perfect and one of its still present flaws is the lack of waterproofing. The OnePlus 5T, sadly, doesn't buck the trend. Or does it? As with many questions in life, the answer isn't as straightforward as we'd like.
JerryRigEverything just did one of the first teardowns of the OnePlus 5T to see what has changed from the OnePlus 5. Although he doesn't dive into the issue of the inverted, or not, display, he does touch on the water resistance topic. And his findings were disappointing but hopeful.
OnePlus may have played around with adding IP water and dust proofing to the OnePlus 5T, but may have changed its mind at one point. That or it was just testing the waters, no pun intended. The loudspeakers have some sort of mesh to protect it from ingress and the USB-C charging port sported a rubber ring for shock absorption and probably water resistance as well. That said, the lack of any type of water-resistant adhesive does it mean it doesn't make the cut.
Ironically, water and dust may have an easier time getting into the phone than humans. While there is no adhesive keeping the back cover in place, it clasps the mid-frame so tight that it is just as difficult to pry off. The screen, however, is indeed glued tight to the mid-frame, increasing the risks of destroying the screen when trying to remove it.
Once inside, however, the OnePlus 5T is pretty much just a matter of metal clasps and screws and almost everything is easily removed, including the battery. So it's really just a matter of getting through the risky and difficult process of opening up the phone. Curiously, Zack Nelson notes that the OnePlus 5T doesn't have any copper heat pipe or thermal cooling system, despite having high-performance hardware inside. Whether or not this is a thermal disaster waiting to happen, we'll have to wait and see for at least a few weeks.