OnePlus 5T Claims The Fastest Charging Crown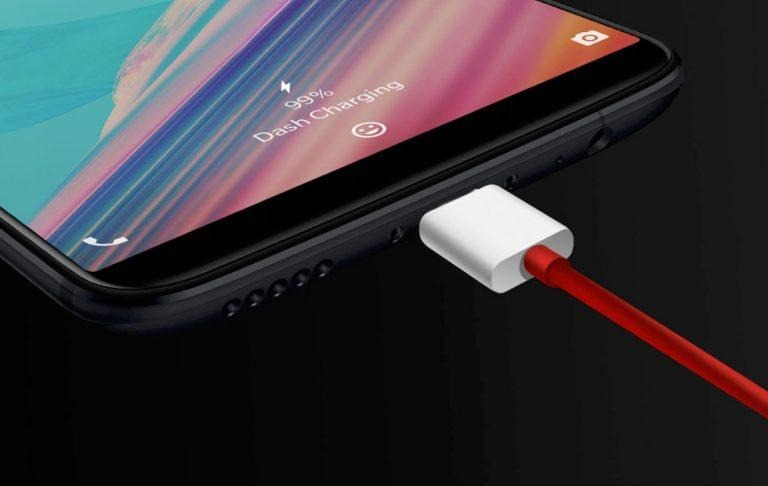 When the OnePlus 5T launched, critics and even some fans were quick to chide the startup for missing the boat yet again on wireless charging. With even Apple onboard, wireless charging is surely the future, right? It might be so, but that future isn't going to be fast, OnePlus is basically saying. It still believes that its own wired charging offers an even faster experience, and it seems it has found a believer in Tom's Guide.
Tom's Guide's methodology for testing was simple. Drain the phones and charge them from zero then take note of how much battery they've gained at 30 and 60 minutes. They also have to use the provided charger and cable, with one exception.
Based on those, the OnePlus 5T came out at the top, reaching 59% charge in only 30 minutes and nearly full by the 60-minute mark. This is thanks to OnePlus' much-touted DASH Charge technology, which has indeed been shown to have some advantage. The disadvantage is that it is proprietary to OnePlus and you are practically locked into their charger and USB cable, pretty much like Apple.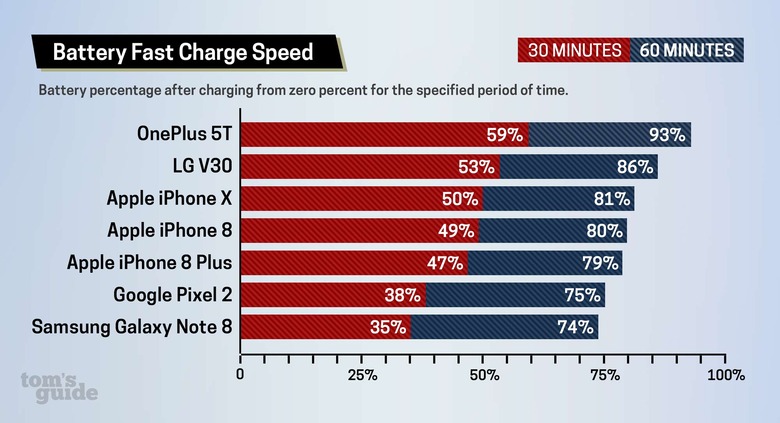 Speaking of Apple, the iPhone 8 and iPhone X occupy the third to fifth fastest spots with one major caveat. You can only achieve these charging speeds when you pay $68 more. That's the price of a MacBook charger and a USB-C to Lightning cable. Using the bundled chargers, this year's iPhones sink to the bottom, with the iPhone x charging the slowest.

If you want a fast-charging, affordable, but more than decent flagship, the OnePlus 5T is clearly your best bet. The LG V30 isn't that far behind but the Google Pixel 2 is definitely a disappointment. And, unlike OnePlus, Google doesn't really have much of an excuse or compensation for that.
SOURCE: Tom's Guide