OnePlus 5 has a lot to prove in next week's launch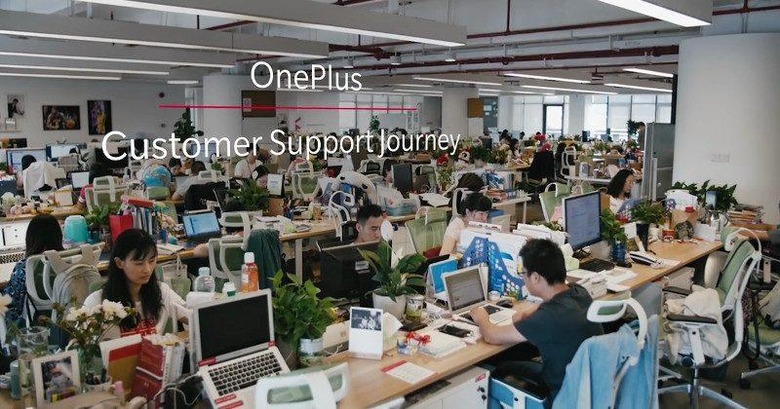 Mark your calendars, OnePlus fans. The startup has officially set a date for the launch of the OnePlus 5, what could be its best smartphone yet. But for those who have been disillusioned by OnePlus' recent behavior, it could also be its most controversial. Not because the OnePlus 5 itself is bad, at least based on leaked information, but because of OnePlus customers are feeling rather poorly treated after showing their zealous support.
Setting aside the invitation system fiascos, OnePlus' image took a dive around the time the OnePlus 3T came out last year. Launched just a few months after the OnePlus 3, the 3T was seen almost as breaking OnePlus' commitment to its customers, especially as production of the OnePlus 3 was immediately halted. Now even the production of the OnePlus 3T has been stopped to give way to the OnePlus 5. Tempers flared up even more when word got out that the OnePlus 2 would never officially get Android 7.0 Nougat as OnePlus will no longer be updating its software despite its young age.
But hurt feelings goes even further back, mostly concentrated around the quality of customer service, one of the pain points of OnePlus' reputation. In a recently released promo video, OnePlus offers both an excuse and assurance. Its customer support team started out with only 10 people but how now expanded to 500 in the US, Europe, and Asia. It's still a relatively small number, but OnePlus implies that it allows them to establish a personal rapport with customers. It does also mean you'll be waiting in line a bit longer.
As for the OnePlus 5 itself, it is expected to sport the best of the best in terms of hardware specs, like a Qualcomm Snapdragon 835, 6 GB of RAM, and a WQHD screen. But most of the attention will probably be directed at the dual camera system that OnePlus has all but confirmed. In its teaser page that reveals the June 20th launch date, it talks about focusing on what matters and employs a parallax effect on the background image, only possible if you have two cameras.
But the form that the OnePlus 5 will take might also be somewhat controversial. So far, OnePlus has narrowly avoided comparison with more familiar smartphones. But from these recent batch of leaked renders, it seems that the OnePlus 5 will be taking on the appearance of the iPhone 7 Plus.
Although it did not suffer a setback like Samsung last year, OnePlus' reputation hinges on the OnePlus 5 more than ever. In addition to proving that it can pull of its promise of an improved camera experience, it also needs to reassure its remaining fans that the disappointing treatment of the OnePlus 2 and OnePlus 3 are just one-off things. It has to prove that it is still committed to never settle, despite its recent actions saying otherwise.
The OnePlus 5 will launch at a live event on 20th June, around 12:00 p.m. ET. Like before, there will be pop-up events held in the US and Europe in the following locations:
• New York – Meatpacking District, 20th June 7:00 p.m.
• London – TBA
• Paris – colette: at Re Saint Honore, 21st June 11:00 a.m.
• Berlin – LNFA at Budapester Street, 21st June 6:00 p.m.
• Amsterdam – Daily Paper Bilderdijkstraat, 21st June 6:00 p.m.