OnePlus 5 confirmed with Snapdragon 835, front fingerprint sensor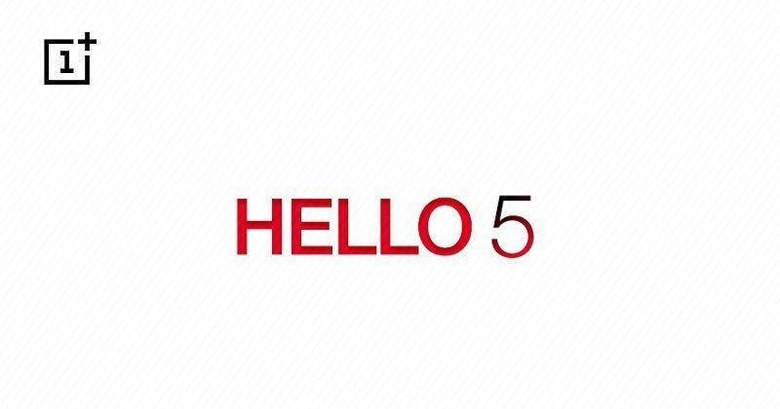 OnePlus has traditional been non-traditional when it came to marketing. Months before a new smartphone, it usually piles teaser after teaser, drumming up hype for the next big thing. We might be just weeks away from the OnePlus 5, yet the startup has been surprisingly mellow. It is, however, dropping breadcrumbs along the way, like these latest confirmations from OnePlus' top brass themselves, including, to no one's surprise, the OnePlus 5 name and the Qualcomm Snapdragon 835 processor.
OnePlus did tease what the next phone's name will be, but it never really called it the "OnePlus 5" directly. But now it just did. In an open letter to fans, founder and CEO Pete Lau referred to the OnePlus 5 as, well, the OnePlus 5. Of course, he never gave any reason for the name, but most already know by now how unlucky the number 4 is to certain cultures.
The forum post announces, or really confirms, that the smartphone will run the latest Snapdragon 835, making it one of the first to launch with it after the Samsung Galaxy S8 and HTC U11. But Lau notes that just having fast components is only part of the story. Getting the rest of the phone to be just as fast is also just as critical. He mentions touch latency as one such area where it hasn't done considerably well and it has poured some R&D into that. Lau promised some new OxygenOS features that will make the OnePlus 5 snappier, or at least give a semblance of it.
In a less official tone and place, Lau also confirmed that the OnePlus 5 will have a front-facing fingerprint scanner. As such, it isn't diverging from its conventional design. Again somewhat of an irony for a company that flaunts a spirit of rebellion from the norm. With a physical button in the front, the OnePlus 5 will most likely also have a more conventional screen, with bezels all around.
The OnePlus 5 definitely needs to do a lot more to standout these days. The Galaxy S8 has somewhat recovered some of Samsung's lost glory and the LG G6 and HTC U11 pose problems for the smaller OEM as well. It can no longer just compete on price alone, since that is also going higher each year. It will be interesting to see how the OnePlus 5 will not settle for anything less.