OnePlus 5 camera sample teased, June launch date leaked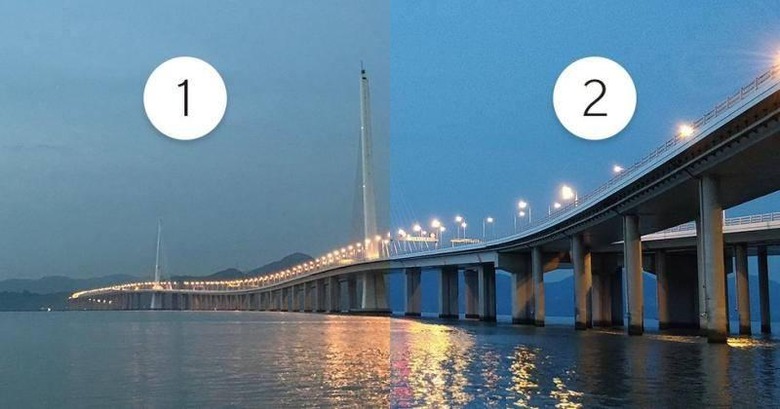 It seems that OnePlus is finally cranking up the hype machine. After revealing the name, processor, and aspirations of its next flagship, OnePlus is now dropping a teaser on what its users can really expect this year. That teaser is nothing but the alleged output of the OnePlus 5's camera, side by side an unknown smartphone. And while the difference is pretty obvious, this is, in the end, marketing material.
OnePlus has made it clear that it is jumping on the smartphone camera train. If the rumors are correct, it might even be riding inside the dual camera cart. While that's not yet certain, the startup has enlisted the expertise of DxO, the people behind the now famous DxOMark digital camera benchmark, to improve the OnePlus 5's chances at fame.
It has pretty much been an accepted presumption that the OnePlus would launch in June. Exactly when in June, however, hasn't yet been established. Thanks to a leaked internal email, however, fans can now mark June 15 on their calendars. Given the HTC U11 finally ships on the 9th, this would make the OnePlus 5 only the third smartphone to launch with the Snapdragon 835 running inside. Unless Sony suddenly starts shipping the Xperia XZ Premium before that.
How OnePlus will proceed with the launch this time around is still a bit open. It did away with the much criticized invite system but that didn't prevent hiccups and disgruntled buyers from appearing. It has just kicked off a referral program, undoubtedly preparing for the OnePlus 5, so it could still end up with some other launch gimmick.
The biggest question perhaps on most fans minds' is what will happen to the OnePlus 3 and 3T. The company has subtly revealed earlier that production of the OnePlus 3T has been stopped. Given how its promised continuing support of the OnePlus 2 has not materialized, some users fear that each new OnePlus model would practically mean the abandonment of its predecessor.
SOURCE: @OnePlus
VIA: GizmoChina