OnePlus 3T Midnight Black Limited Edition Now In The US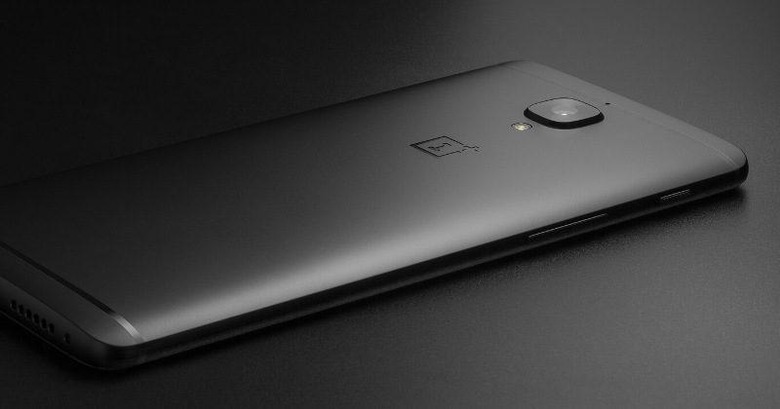 Black is the new black, or at least as far as high-gloss black smartphones are concerned. Ever the contrarian, OnePlus is adding a different twist. It's not glossy mind you, but not its usual matte or old standstone either. It's all black but still also all metal, giving the new OnePlus 3T Midnight Black a very dark visage while still keeping the surface free of fingerprints. But if you have your heart set on this, better be quick on those fingers. There's no telling how long this limited edition will last.
Why would a color so common as non-glossy black be so rare and yet, at the same time, not more expensive? In this case it's less about the material used and more about how the phone was made. Making a very black all-aluminum body wasn't as easy as OnePlus thought. They had to apply a 14-micron thin dark coating to space-grade aluminum three times. This resulted in a lower yield, which means fewer such devices could be produced.
Other than that, however, the OnePlus 3T Midnight Black is no different from any other OnePlus 3T. It has the same 5.5-inch Full HD screen, same Qualcomm Snapdragon 821, and same 6 GB of RAM. The only other subtle difference is that the Midnight Black only comes in a 128 GB storage configuration. Anything else, you'll have to settle for the more common Gunmetal or Soft Gold colors.
It is interesting to know that OnePlus originally intended the OnePlus 3, not the OnePlus 3T, to come in black, because it loved its old Sandstone Black but users wanted aluminum. While they apparently were able to do that, the manufacturing process didn't scale well enough so they had to delay that offering. Considering how the OnePlus 3T came out barely half a year after the OnePlus 3, this limited edition but same priced OnePlus 3T Midnight Black might ruffle a few feathers again.
The OnePlus 3T Midnight Black limited edition goes for $479, just like its 128 GB Gunmetal counterpart. It is available in North America, Europe, and Hong Kong.
SOURCE: OnePlus