OnePlus 3T All But Confirmed By Qualcomm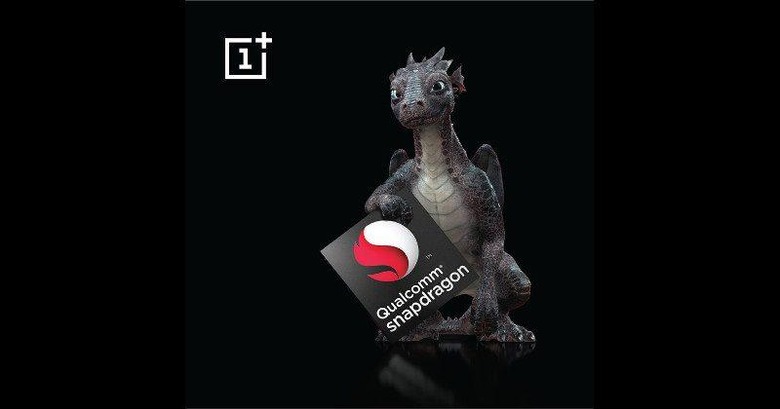 OnePlus has always been one of the most vocal new Android players in the market, but it has mysteriously fallen silent of late. Whether that's a worrying sign or simply because the company is too busy cooking up something is something we might finally know next week. The latter, however, seems to be the case, if Qualcomm's not so subtle teaser is any indication. The mobile chip maker tweeted that a Snapdragon 821-powered smartphone will be coming soon from OnePlus, practically confirming what is currently nicknamed the OnePlus 3T.
OnePlus already has a smartphone hero for 2016, the OnePlus 3 that was launched in the first half of the year. As with the OnePlus One and OnePlus 2, reception was so overwhelming that it also overwhelmed the startup's capacity to fulfill orders, forcing it to halt sales in some markets temporarily.
The OnePlus 3 itself resembled more the style of Chinese flagships this year, which splurged on most of the hardware save for the screen. To be more specific, the smartphone boasted of a Qualcomm Snapdragon 820, 6 GB of RAM, and 64 GB of storage but left the 5.5-inch display at 1080p. If you presumed that this OnePlus 3T will rectify that, you might actually be off the mark.
Qualcomm's tweet only confirms that this "half" next gen smartphone will be powered by a Qualcomm Snapdragon 821. The rest of the specs, however, have been leaked to remain the same, meaning the same 6 GB RAM and the same 5.5-inch 1080p screen. There is still a possibility that OnePlus could finally go QHD, but the leaks don't give much hope.
If so, the question will be whether the $479 price tag is justified for just a slightly upgraded processor. It's not a small jump from the OnePlus 3's $399 either, so there might still be something in store for fans. We'll know soon enough, if the November 14th announcement is on schedule.
SOURCE: @Qualcomm