OnePlus 3 vs OnePlus 3T specs and release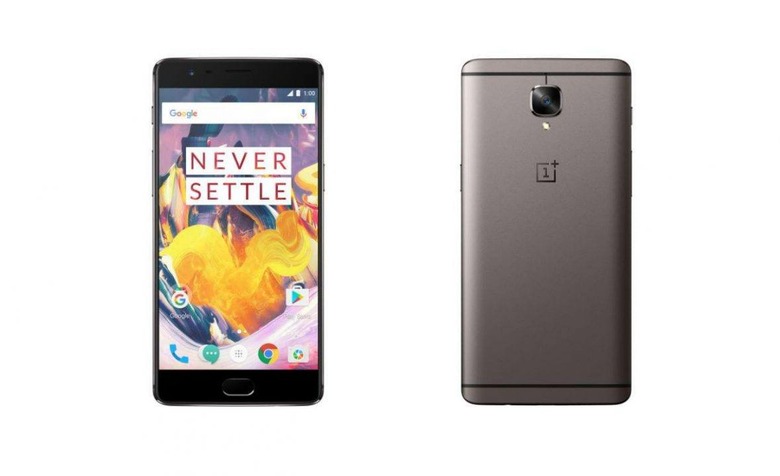 Amid the glowing reviews the OnePlus 3T seems to be getting, one question that may remain for a lot of consumers is just how it differs from the OnePlus 3. In truth, the OnePlus 3T isn't all that different from its predecessor. For instance, there still isn't support for CDMA networks, so Verizon and Sprint customers may want to consider other phones.
Let's cover more of what isn't changing in the OnePlus 3T before diving into the differences. The display is entirely unchanged between phones, with OnePlus offering a 5.5-inch AMOLED screen at 1920x1080 resolution regardless of the model you choose. The 16MP rear-facing camera is mostly the same, though the shooter found on the OnePlus 3T features the company's "Intelligent Pixel Technology," to reduce low light noise and a sapphire lens.
Both phones are identical in size and shape, though the OnePlus 3T is available in gunmetal and gold – two color options that weren't available with the OnePlus 3. They both also feature 6GB of RAM, along with OnePlus' Oxygen OS. In the OnePlus 3T, Oxygen is running on top of Android 7.0 Nougat out of the box, but the original OnePlus 3 will be updated to support Nougat as well so that isn't really a major advantage.
The biggest difference between the two, for most people at least, will likely be found in the processors. While the OnePlus 3 uses a Snapdragon 820, the OnePlus 3T uses a Snapdragon 821. There isn't a major gap in terms of power between the two processors, though the 821 is definitely the faster of the two.
The OnePlus 3T also features a larger battery than the original. While the OnePlus 3 uses a 3,000 mAh battery, the OnePlus 3T offers one that clocks in at 3,400 mAh. Not the largest of differences, but that bit of extra juice should translate to noticeably longer battery life in the 3T, even if it's just an hour or two.
Selfie fanatics should take note too, because the front-facing camera is getting quite the upgrade in the jump to the 3T. Instead of the 8MP sensor found on the OnePlus 3, the OnePlus 3T features a 16MP front-facing camera. If you find yourself using your device's front-facing camera frequently, then this is your phone.
At the end of it all, is it worth it to upgrade to the OnePlus 3T if you already have the OnePlus 3? Probably not. However, if you're due for a new phone and you've been considering a device from OnePlus, the 3T is absolutely the device to go with, especially when you consider that the 3T only costs $40 more than the asking price of standard OnePlus 3.