OnePlus 3 Sales Halted, Software Updates Promised To Go On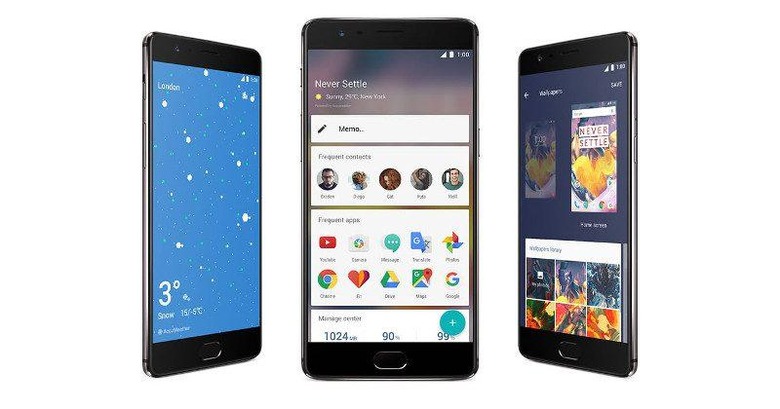 By its lonesome self, the newly unveiled OnePlus 3T is a formidable late 2016 flagship, perhaps aside from the still 1080p screen. It's announcement, however, is marred by the fact that, barely four months ago, the OnePlus 3 was launched, which is near identical to the OnePlus 3T, except the latter is, of course, better. To make matters worse, OnePlus is ceasing the sales of the OnePlus 3. To calm OnePlus 3 owners, OnePlus assures that software development and updates isn't going to suffer the same fate.
In the fast-paced, cutthroat smartphone market, new models pop up every year. The usual turnover, however, is about 12 months, sometimes less. But definitely not less than 6 months. And while OEMs do put out higher models, the OnePlus 3 and OnePlus 3T are so much alike that it isn't surprising that OnePlus 3 owners are feeling a bit cheated, even if they paid less for their device and already have it in their hands.
The OnePlus 3T changes very few things from the original. The most notable is the bump in the processor, from Snapdragon 820 to Snapdragon 821, and all the performance improvements and capabilities it brings. Also significant, however, is the new battery, now a 3,400 mAh instead of 3,000 mAh, with faster charging claimed to beat the Google Pixel. All without changing any of the dimensions of the smartphone. Of course, those come at a higher price, which fans would have been willing to pay for anyway.
OnePlus says that it doesn't have the resources to produce and sell two different but slightly similar units, so one of them has to go. If the inventory problems it experienced during the launch of the OnePlus 3 is any indication, there's no doubt about that. The startup, however, promises that as far as software goes, the two "3" generation smartphones will have no difference, as any update for one will be provided for the other. Well, there will be a difference in timing, as the OnePlus 3T could get updates before the OnePlus 3. As if throwing the former a bone, the OnePlus 3 could get Nougat ahead of the newer model.
There's no escaping the fact that OnePlus will receive a lot of flak for this rather unprecedented move. None of the other OEMs scrambled to get a new Snapdragon 821 variant out the door and then killing off an older model. Then again, OnePlus has been anything but traditional and it has pulled crazy stunts before.
VIA: XDA