OnePlus 3 is king of AnTuTu's Top 10 smartphones for 2016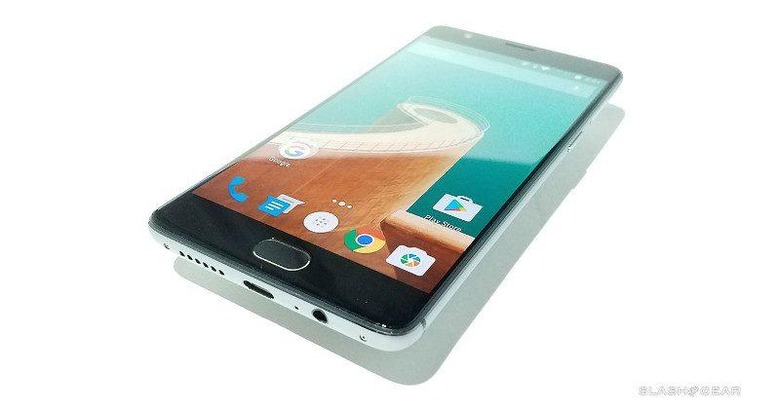 OnePlus may be having a bit of a hard time since it launched the OnePlus 3 last month, but it has gotten some reprieve in at least one corner. Popular benchmark maker AnTuTu has just released its chart for the Top 10 Performance Smartphones for the first half of 2016, and the OnePlus 3 is leading the pack, tough not by a wide margin. Considering the criticism the smartphone got over its less than desired RAM management, some might actually doubt those results.
But before we get into those numbers, let's clarify the limits of AnTuTu's methods. It naturally gets its data from the AnTuTu benchmark app, specifically only version 6. So its statistical data is limited to the users that do upload their result. Considering AnTuTu is primarily a Chinese service, it isn't surprising that the smartphone models here skew heavily in favor of Chinese brands, as those are more readily available in that market.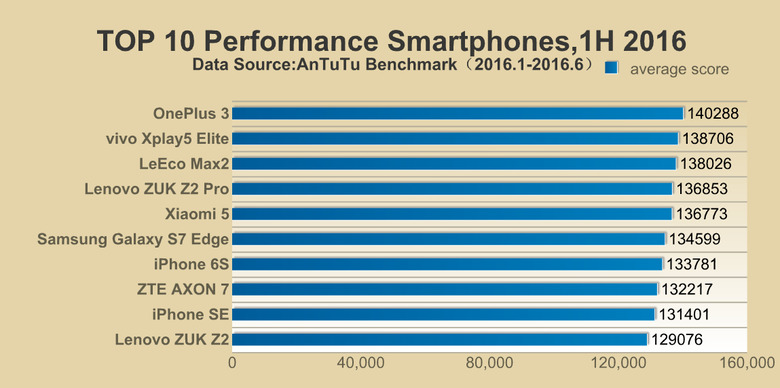 Almost all of the smartphones in the top 10, excluding the iPhones of course, are powered by a Qualcomm Snapdragon 820. Almost all of them have 4 GB of RAM as well, again except the iPhones. What sets the top five apart however, and what makes them all trump the Samsung Galaxy S7 edge, is that all of them only have 1920x1080 resolution screens. With processor and RAM being equal, the ones with less pixels to push will naturally have a higher score.
But taking just the top five is still interesting. The gaps between them aren't really all that wide. That despite the OnePlus 3 having 6 GB of RAM in fact. On the one hand, the fact that it is at the top does imply that the company has indeed fine tuned the device for the best balance of performance and resource usage. On the other hand, it doesn't give the OnePlus 3 a substantially higher score.
Then again, benchmark tests like these usually stress test the raw performance of the smartphone, particularly the CPU, GPU, and storage. The OnePlus 3's more ample RAM would have given it an edge when it came to multi-tasking and switching, a specific area that benchmark tests usually don't test for.
SOURCE: AnTuTu