OneDrive Personal Vault is now available for all with some caveats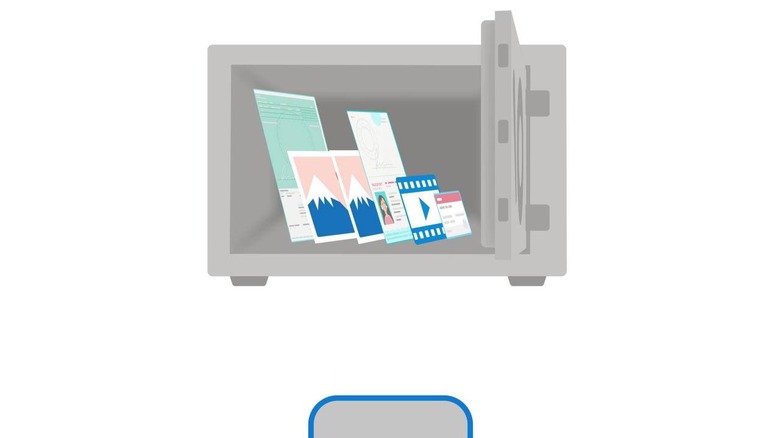 Cloud file storage is often presented as a collaborative tool but it can also be used for keeping personal backups of files you want to access any time, anywhere, and on any device. Sometimes, however, those files may require the utmost secrecy and security, perhaps far more than the usual security measures these cloud services implement. That's where Microsoft's OneDrive Personal Vault comes in, which was launched in June with limited scope. Now the company is making it available for all though you might have to take note of some limitations before investing in it.
The Personal Vault is pretty much just a special section in OneDrive that's protected by a second layer of protection beyond OneDrive security itself. To access it, you'll need to provide biometrics or second-factor authentication, which is on top of whatever second-factor authentication you already use on your Microsoft account itself. Should your account be compromised, however, it will take yet another hacking attempt to get through that vault.
More than just locking down a section of OneDrive, Personal Vault also offers some conveniences that make life easier for users while making it harder for hackers. The Personal Vault, for example, automatically closes after a period of inactivity. You can also snap a photo or scan of a document and upload it to the vault, after which the original is deleted from the mobile device to remove all traces of it, almost like a spy tool.
OneDrive Personal Vault promises encryption but that may be where its first disadvantage lies. Unlike with Apple, Microsoft reportedly holds the encryption keys and can be compromised or forced to give those up.
The other is that the feature doesn't come for free. Sure, you can use it on a free OneDrive account but that and standalone 100 GB plan can only store three files max. To have nearly unlimited Personal Vault capacity (up to your plan's capacity), you'll have to be an Office 365 subscriber, whether Personal or Home.