OneDrive Files On-Demand Blurs The Line Between Cloud And Local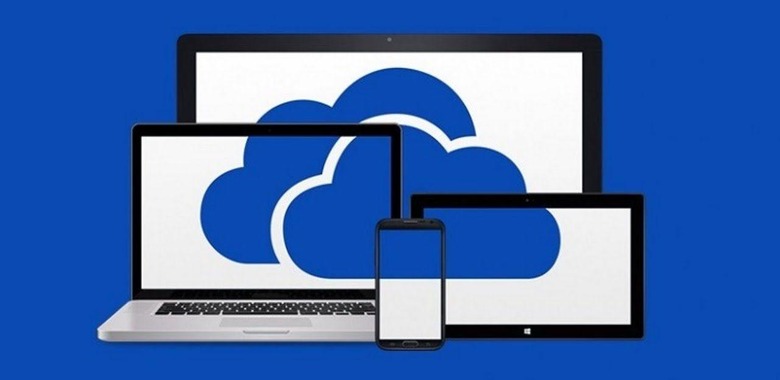 Microsoft's OneDrive is getting a supercharged update, with new features intended to make cloud storage more accessible across PCs and mobile devices, and integrate with Apple's iMessage. Announced at BUILD 2017 today, the software giant's annual developer event, the improvements reflect the growing dominance of cloud storage among individual and enterprise users. As we've seen from other cloud providers, it's all about blurring the line between what's locally stored and what's saved on a distant server.
For a start, there's OneDrive Files On-Demand. Set to debut publicly with the Windows 10 Fall Creators Update, it'll basically allow files to be opened without first downloading them. Instead, they'll stay on the remote storage, and be opened from there.
Microsoft is billing it as the answer to limited on-device storage, since even huge databases and presentations can be accessed but without a hit on your hard-drive. Files show up in File Explorer, whether local or in the cloud, and can be treated the same way. There's support for both personal and business OneDrive accounts, in addition to SharePoint Online team sites.
New within the file dialog are icons to show what's locally saved and what's in the cloud. There's the option to set a file or folder to "Always keep on this device" for a persistent copy for when you're entirely offline. When you do have a connection, double-clicking the file will automatically download and open it.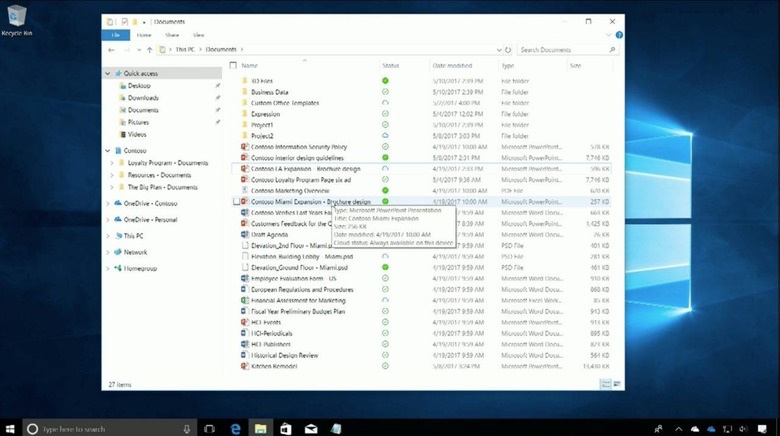 There's more to it than just saving space on lower-capacity devices, though. Traditionally, Microsoft points out, collaborative documents in SharePoint Online would require resynchronizing every time one person changed the file. By keeping the file in the cloud and accessing it there instead, that should trim a whole lot of network traffic.
Even if you're not a Windows 10 user, there're are changes to OneDrive that might affect you. OneDrive Offline Folders allows for local caching of content to iOS and Android devices: effectively, you can choose certain folders to save a local version to your smartphone, to access when you're offline such as on a plane. Any changes you make are automatically uploaded when you get back online.
Office 365 Personal and Home subscribers will get the feature, along with OneDrive business accounts. It'll roll out from today, though only on Android initially. iOS users should expect to see it in the next few months, Microsoft promises.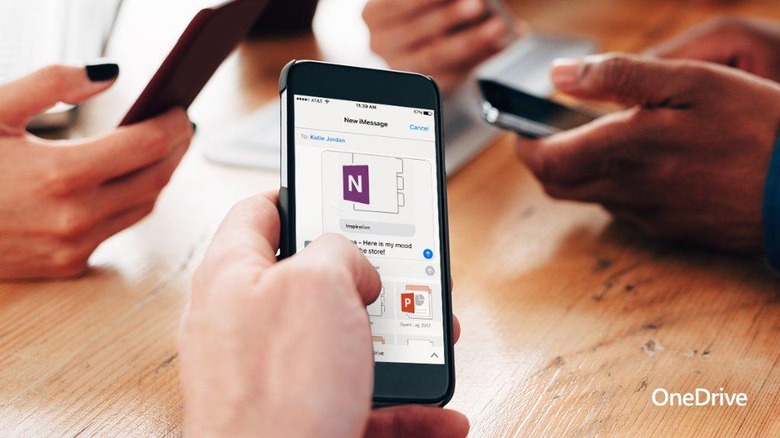 If you're an iPhone user and you want something new today, though, there's the addition of OneDrive for iMessage. That integrates with Apple's chat service, allowing for folders, files, and media to be shared within a conversation, directly from OneDrive. It's available now.