One Mix 2 Yoga Takes Another Stab At 7-Inch Convertible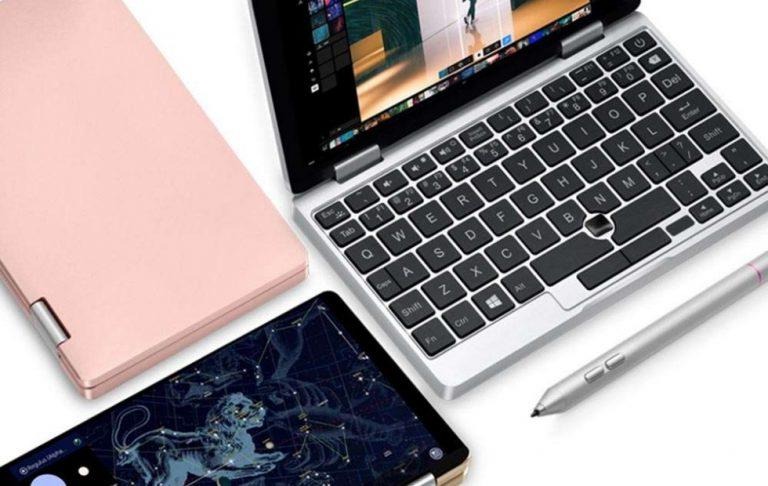 The netbook line may have been declared dead in the mainstream market, but that hasn't stopped more adventurous companies from trying their hand at it in one form or another. From smartphones that unfold into a laptop to mini laptops that can fit on the palm of your hand. Somewhat. Most of these come from Chinese brands that can afford to play around with their products. One of the latest and most unconventional is the One Mix 2 Yoga, a second gen convertible laptop whose specs may sound too good to be true.
We've seen and used our fair share of these "palmtop" PCs, most of them coming from GPD or GamePad Digital, a more or less established Chinese company whose claim to local fame has been Android-based gaming handheld. For the past two years, it has successfully crowdfunded a handheld Windows 10 Gaming PC and a more conventional but tiny Windows 10/Ubuntu Linux laptop. It has even recently followed it up with second gen models.
In comparison, One Mix is lesser known but its ambition definitely isn't. It put out a One Mix Yoga that, at first blush, looked like a GPD Pocket clone. But this one had a special trick. Like what it's Lenovo-sounding name implies, it can bend its screen backwards to the point that the small laptop becomes a small tablet. It even had a pressure sensitive stylus to boot.
The One Mix Yoga, however, was far from being an ideal mobile PC because of its specs. The One Mix 2 Yoga fixes all that to the point that it almost sounds impossible. Intel Core m3-7Y30 processor? Check. 8 GB of RAM? Check. 256 GB PCIe SSD? Check. While that combination of specs isn't uncommon, cramming those all into a 7-inch laptop with a 1920x1200 touch screen definitely is.
Geekbuying has a pre-order sale for the base configuration price at $650. It's almost easy to complain how expensive that is until you compare it with something like the Microsoft Surface Go that charges nearly the same but for much lower specs. Then again, the Surface Go comes from a reputable company. And while One Mix was able to deliver its first Yoga with barely any drama, there's always a first time for everything.