One-millionth Fiat 500 rolls off Polish assembly line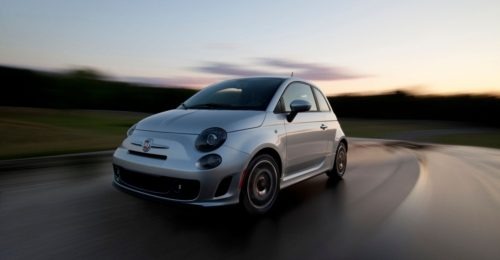 Fiat has announced that its little Fiat 500 has reached a significant milestone in its production. Fiat has produced the one-millionth Fiat 500. The little Fiat 500 is sold in over 100 countries around the world including the US. The first Fiat 500 was produced on July 4, 2007 in Turin, Italy.
Fiat says that it has sold over 70,000 of its tiny little 500 cars in the United States since it was introduced to the North American market. The one-millionth Fiat 500 was produced at the Fiat Auto Poland production line. The special one-millionth vehicle was a Fiat 500 Lounge model featuring three-layer Bianco Perla paint.
The Fiat 500 is one of the most customizable vehicles you can purchase with Fiat saying that there are more than 500,000 possible combinations of exterior colors, interiors, engines, equipment, and accessories. One of the more exciting models that is offered in the US is the Fiat 500 Abarth.
That vehicle uses a 1.4-liter MultiAir Turbo engine producing 160 hp. The engine is mated with a sport tuned suspension and brake system. 2013 model Fiat 500 and 500c vehicles are equipped with the new C514 manual transmission that allows the vehicle to deliver 31 mpg in the city and 40 mpg on the highway. 2013 models can also be had with the new Beats by Dr. Dre audio system with six premium speakers and an eight-inch dual-voice coil subwoofer mounted in the trunk. That subwoofer has its own 368 W amplifier.