One Laptop Per Child debuts new, larger Infinity:One model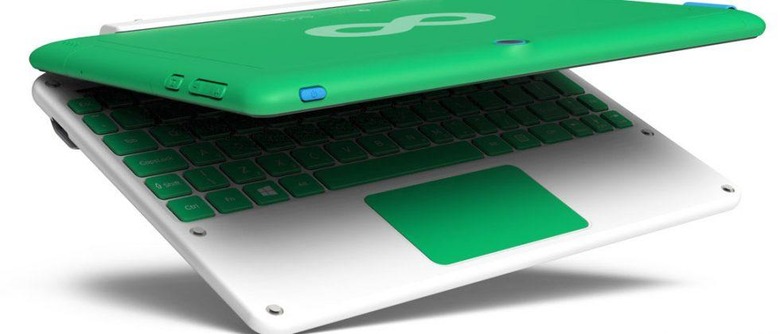 You don't hear about the One Laptop Per Child (OLPC) initiative much anymore, but with its partner One Education, it made waves with its cheap, simple, and rugged XO laptop designed for children in poorer countries. Now the Australia-based One Education is back with a new, larger laptop: the Infinity:One. It's scheduled to start shipping in August, and along with a number of changes from previous OLPC models, it's priced at just $230 — just over double the original $100 XO model.
The Infinity:One maintains OLPC's distinctive look with a child-proof plastic shell in green and white, but has been upgraded to a 10-inch display. While it bears a strong resemblance to the original Infinity that One Education launched as a crowdfunded project last year, it does away with all the modular components and features that made it unique.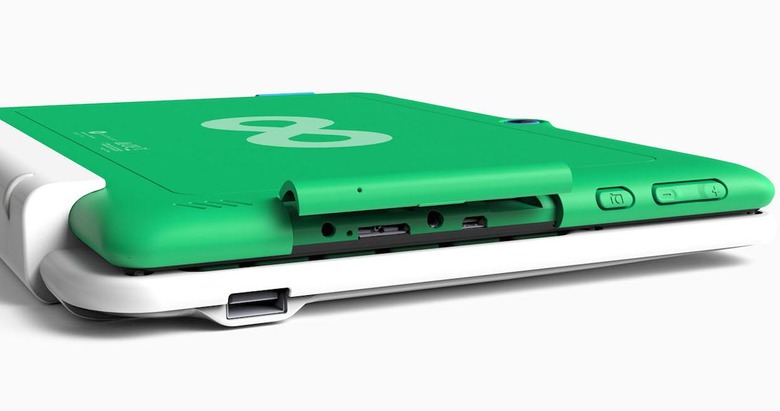 The touchscreen display is still detachable — essentially making the Infinity:One a two-in-one for a children's classroom — but that's it in terms of removable/replaceable parts. While the first Infinity could run either Android or Sugar OS (a modified version of Linux), One Education's new model comes with Windows 10. It's also powered by a quad-core 1.9GHz Atom processor, 2GB of RAM, and 64GB of internal storage.
In the event you're still interested in picking one of these up, you'll be glad to hear that there's no bulk order requirement as there was with the XO in the past. You can just buy a single unit, and even pre-order it now from One Education's website.
SOURCE One Education