Onda VX767 4.3-Inch PMP - Like iPod Touch, But With microSD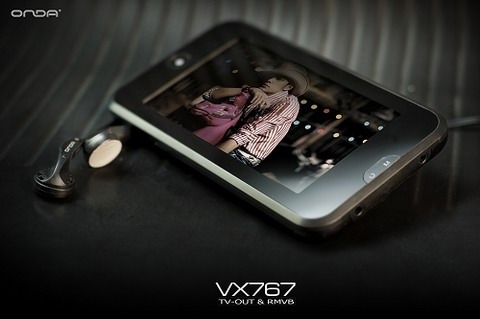 This player has a 4.3-inch, 16:9, 480x272 resolution screen on it. It has a 400MHz processor, and some pretty amazing other features.
File support is pretty broad with the following formats supported: RM, RVB, FLV, AVI, MOV, ASF, MP4, WMV, 3GP, MPG, MP3, WMA, APE, and FLAC. There is a TV out port and you can stuff up to a 32GB microSD card inside the little bugger.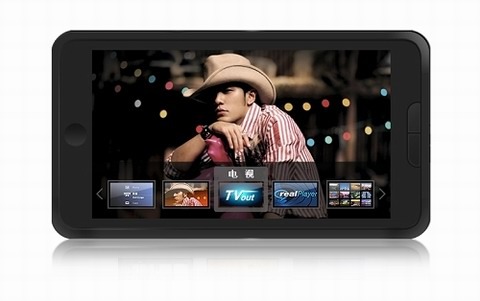 There will be games, LRC lyrics support, picture browsing, text reader, voice recording, FM Radio, and a battery life of 40 hours for music or 10 hours for video. On thing this player has going for it that the Touch does not is Flash support. Overall its not a bad device, other than the fact that you have to buy your own storage space for the device, sadly there is no word on price or availability, but I wouldn't expect it to hit stateside any time soon.
[via thegadgetsite]