Omron HeartGuide blood pressure watch now available to preorder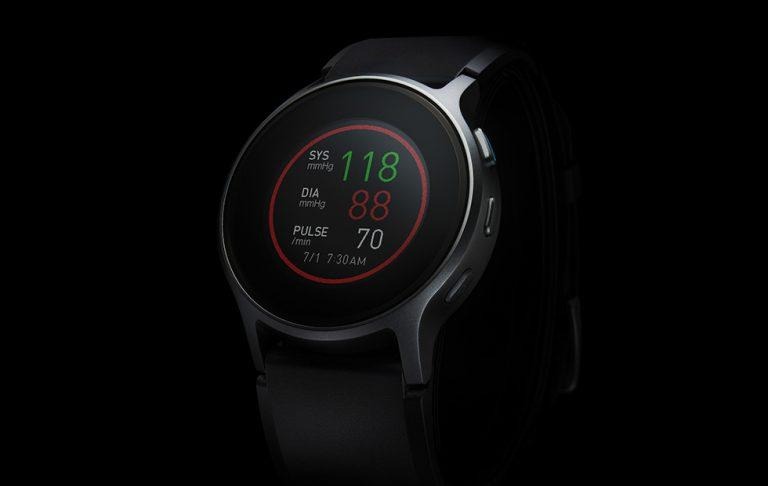 Blood pressure monitor brand Omron Healthcare has introduced HeartGuide, a new wearable blood pressure monitor. HeartGuide is the first device of its kind, according to the company, which is now accepting preorders for the smartwatch. Unlike many similar healthcare devices, HeartGuide doesn't look like a medical gadget.
Personal healthcare devices offered over the counter aren't anything new, but a new tier of these devices are trickling to market — ones that feature sophisticated technology combined with smartphones and wireless connectivity to amass, analyze, and disperse data in an unprecedented fashion.
Perhaps the most notable high-end personal health device is a wearable heart rate sensor built into a smartwatch, which Apple took a step further by building an ECG into its latest Apple Watch model. Omron is here with something similar, but with a focus on blood pressure instead of heart rate and rhythm.
The HeartGuide wearable features an oscillometric blood pressure monitor that gathers information on the user's blood pressure and relays it to the user via the device's screen. How does it work? Omron built the cuff into the watch band, which inflates to take the blood pressure measurement. According to the company, some of the pumps and valves involved in this technology are as small as a grain of rice.
HeartGuide doubles as a general activity tracker, including monitoring calories, distance walked, and steps taken. The device can also track the user's sleep quality, plus there's basic smartwatch functions like notifications and reminders. Omron is accepting preorders now for $499 USD. Shipping will start January 8.