OmniVision's New 5 Megapixel Camera Sensor Allows For Even Slimmer Devices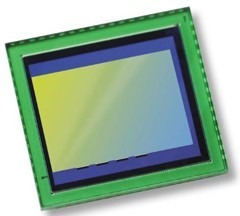 OmniVision has long been supplying Apple's camera sensors, including the 5-megapixel CMOS camera sensor in the current iPhone 4. They've also announced several monster sensors along the way including a 10-megapixel one earlier this year and more recently a 12-megapixel beast. Today, the company announced a brand new best-in-class 5-megapixel sensor that's much thinner than previous sensors and is designed to allow for much slimmer devices.
The new OV5690 sensor will be the first from OmniVision to use their proprietary OmniBSI-2 pixel architecture, which has a 1.4-micron backside illumination pixel that allows for a full five megapixels in a 1/4-inch optical format. It also reduces the height of the module by 20 percent, making it a better solution for slimmer devices such as smartphones and tablets.
Recent rumors suggest that Apple may be switching to Sony for its next 8-megapixel sensor in the iPhone 5. However, its other devices such as the iPad and iPod touch still use cameras with much lower resolution. This is believed to be the trade-off for making thinner devices. But with this new OmniVision sensor technology, image quality may not have to be sacrified for thinning down devices. Perhaps it could be good use in that rumored next-gen iPod nano camera.
[via MacRumors]