OmniVision unveils 12.7-megapixel imaging sensor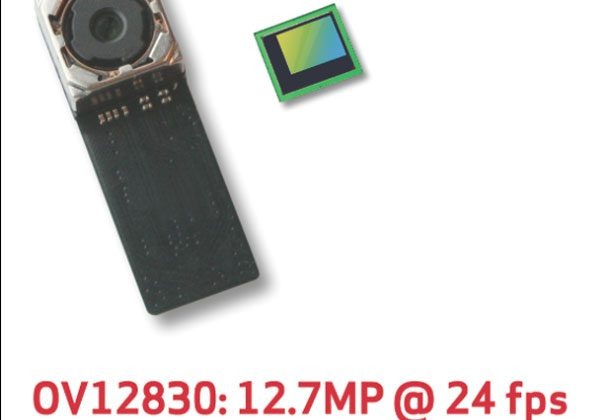 A company called OmniVision has unveiled a new digital imaging sensor for the tablet and smartphone market called the OV12830. The new imaging sensor has a resolution of 12.7-megapixels and is aimed at high-end mobile devices. Not only can the sensor take high-resolution digital still images, but it also supports 1080p full HD video recording at 60 frames per second.
The sensor can also take full resolution digital photos at 24 frames per second. The sensor uses the company's advanced 1.1-micron OmniBSI-2 pixel architecture and has an active array of 4224 x 3000 pixels. At a reduced 10-megapixel resolution, imaging at 30 frames per second is supported with minimal shutter lag from shot to shot.
The sensor also has an on-chip RDW scaler allowing video recording at 30 frames per second. HD video recording in low-light conditions is also supported, and the sensor has alternate row output from full-resolution with two different exposures to enable HDR stills and video recording. The data format for the sensor is the industry-standard four-lane MIPI, and the sensor is sampling currently. The sensor will be found in devices other than tablets and smartphones, including digital still and video cameras, security and surveillance cameras, entertainment devices, and automotive and medical imaging systems.