OmniVision 8MP CMOS Sensor Rumored to be Heading to the iPhone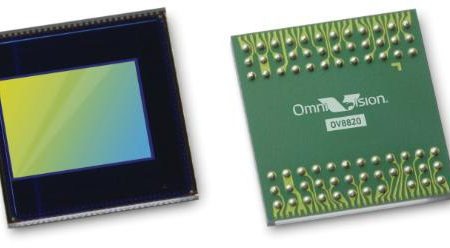 Early this morning, OmniVision came forward and revealed a brand new camera sensor. The new design is specifically created to improve the overall image quality found in smartphones. Primarily, though, it's believed that the new sensor could find a perfect home within the next generation iPhone. The new sensor, model number OV8820, is a significant upgrade from previous iterations.
First and foremost, the new sensor is an 8MP variation, and it's perfectly capable of taking shots in low-lit situations. There's also an electronic stabilization feature, making sure to reduce shake with each photo taken. But, still images aren't the main focus of OmniVision this time around, as the company announced along with the new sensor that video capturing is just as important. The new sensor is capable of capturing 720p60, and 1080p30, with hardware scaling, and will have a minimum amount of rolling shutter effects.
The full 8MP still-shot can process the image at a full 24fps, or 30fps in a 6MP widescreen shot. The sensor will also support autofocus, live image processing, and RAW images. Companies all over the globe are already getting their test samples as of right now, which more than likely includes Apple. OmniVision has been included in every single iPhone iteration, so there would be no surprise to find that the new CMOS sensor lands in the next iPhone.
[via Electronista]