There's only so much you can change in a laptop, given its more or less fixed design. But while you can't swap out processors and graphics cards, you can at least push them to their limits. Overclocking is common fare for gamers, but it is only recently that gaming laptops have started to embrace the practice. Jumping on that trend, HP is announcing the OMEN X Laptop, part of its new brand of gaming computers. But more than an already powerful laptop out of the box, this devil dares you to overclock it til it can give no more.
Processing power in cramped spaces don't always end well but, thanks to advancements in thermal management, both on the processor itself as well as the entire machine, gamers can safely push the boundaries of what their portable computers are able to accomplish. On one side, you have your choice of 7th, not 8th, gen Intel Core i7 processors unlocked for overclocking. On the other side, you have options to also overclock your RAM to match. Don't bother overclocking the NVIDIA GTX 1080, though, since it is already factory-overclocked from the get go.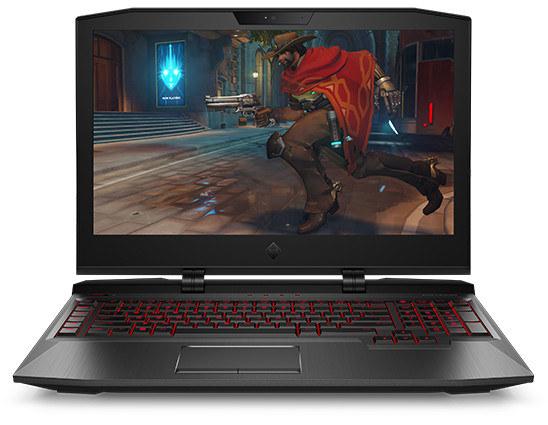 That said, no matter how powerful the processors are, they alone don't make a computer. The HP OMEN X Laptop has other parts that work together to offer an immersive gaming experience. Like the 17-inch 4K screen, which you can swap out for a 140 Hz 1080p screen, both of which support NVIDIA's G-SYNC anti-tearing tech. Or the individually backlit keyboard, with configurable lighting zones to not only show off some light but also guide you in the darkness of the e-arena. Going beyond sight and touch, the laptop also boasts dual speakers by Bang & Olufsen as well as support for DTS Headphone:X.
And while you can't replace the CPU and the GPU, you can replace storage and memory. The OMEN X Laptop makes it easy by having a single access panel to take out and put in your memory of choice. And for those you can't slot in, you can plug in via two Thunderbolt 3 ports, once USB 3.0 (Type A) port, HDMI 2.0a with HDR, or MiniDisplay Port.
With all those power features, don't be surprised that HP slapped on a $2,299 price tag on this gaming devil. The OMEN X Laptop goes on sale sometime in November.