OMEN X Compact Desktop leads HP's new gaming fleet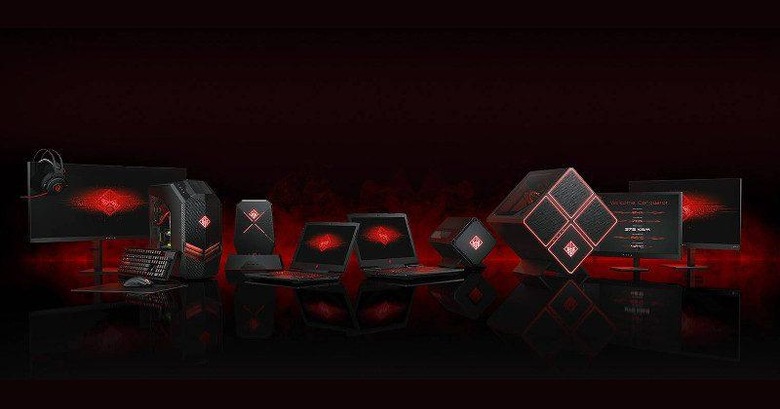 Computex 2017 might be over, but HP is far from done. Especially with E3 just around the corner. Perfectly bridging the two worlds of PCs and gaming, HP's new OMEN lineup promises to bring the best hardware inside innovative, if not unusual, packages. Heading the charge is the OMEN X Compact Desktop, which could very well be called the OMEN X VR Backpack 2. Because while you can indeed carry it around where you want to you can also dock it to an accessory when you need an added push.
HP was one of the few to heed the call for a more mobile VR station. Learning from the lessons of the OMEN X VR Backpack, the new OMEN X Compact Desktop retains the portability while squeezing in the latest 7th gen Intel Core i7 CPU and a factory overclocked NVIDIA GTX 1080. It also has a trick up its sleeve, or rather under its base. HP is offering a completely optional VR backpack accessory that truly empowers mobility by including hot-swappable batters and strategically placed fan exhaust systems.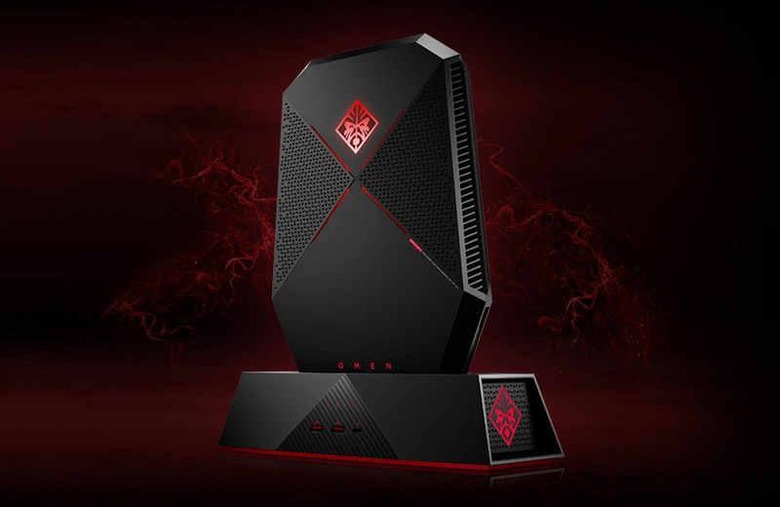 For the more traditional desktop gamer, HP has also revamped the OMEN desktop with some pretty nifty features. To make sure that the dual NVIDIA GTX 1080 TI SLIs or dual AMD Radeon RX 580s don't burn your desktop down, HP implemented all-around edge vents for better heat dissipation and is also offering optional liquid cooling. One rather convenient feature is having the 3.5-inch drive bays accessible from the top of the case so you won't have to open the whole tower up just to add more storage.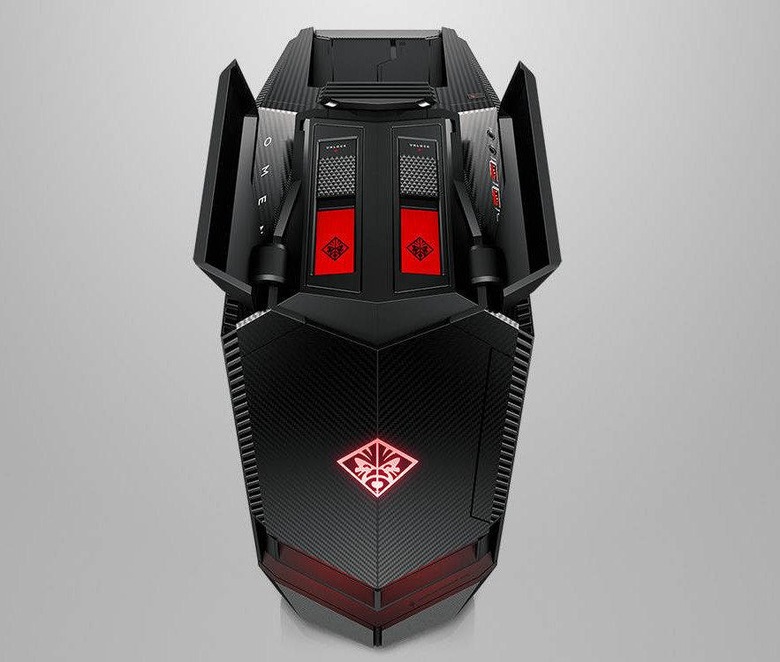 As seems to be the trend the past few days, HP also has new gaming laptops to show off, the OMEN 15 and OMEN 17. Of particular interest is how the OMEN 15 utilizes NVIDIA's new Max-Q design to put the power of a GeForce GTX 1060 in a somewhat slim body. Both gaming laptops offer a choice between a 4K display or a 1080p 120 Hz screen and have Dragon Red backlit keyboards. To further aid gaming even in dark spaces, the WASD keys are highlighted to separate them from the rest of the keys.

The new OMEN desktop is already available for purchase directly from HP for a starting price of $899.99. Both the OMEN 15 and OMEN 17 gaming laptops land on 28th June, starting at $999.99 and $1,099.99, respectively. Those eying the OMEN X Compact Desktop will have wait in July for the $2,499 mobile VR station. They will also have to thrown in an additional $599.99 if they want the backpack accessory.
SOURCE: HP