Omate x Nanoblock smartwatch for kids packs 3G, selfie camera, blocky design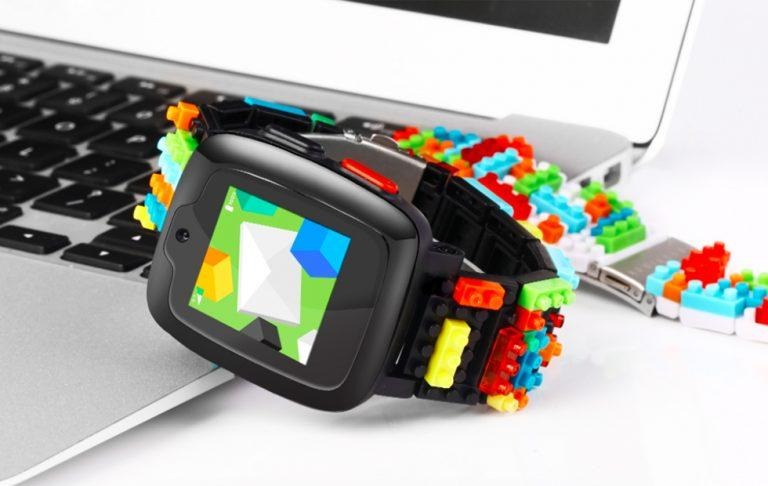 Tata Communications has announced Omate x Nanoblock, a smartwatch designed for children. This wearable's design somewhat resembles the Apple Watch, only with miniature plastic blocks like LEGOs on the band. The Omate x Nanoblock is designed to help parents keep track of their kids and communicate with them on the go, offering a bunch of features including 3G, two-way voice chatting, and a front-facing camera.
Omate x Nanoblock is the latest wearable designed for kids, though it packs a few more features than some competing products. Of note, this smartwatch has a built-in SIM offering 3G mobile connectivity and 100MB of data per month. Parents can subscribe to a 1-year data plan starting at $179 USD, Tata says.
The watch has an alarm, pedometer, and stopwatch as its basic features, plus location-based services so that the watch (and therefore the child) can be found using a companion mobile app. There's two-way chat so that kids and parents can talk with each other; the child can also send an SOS alert to the parent using the watch.
The smartwatch likewise features a front-facing camera, which the child can use to snap pictures of themselves; those are available to browse using the watch's photo gallery. Tata isn't clear about whether this camera can be used to video chat with the child or if it's just for fun.
According to the company, the Omate x Nanoblock smartwatch has a 3-day battery life and charges using a magnetic charger when necessary. The watch will be offered in both black and white colors. The company is planning to show off Omate X Nanoblock at Mobile World Congress with a pre-order launch scheduled for April and shipping set to start in the US and Europe this summer.
SOURCE: Tata Communications