Omate Rise smartwatch time-limited Indiegogo campaign skyrockets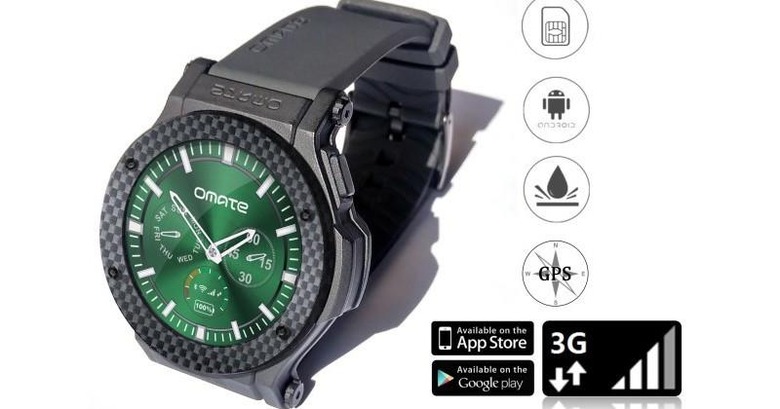 We've seen a few crazy crowdfunding campaigns before, but most of them had insane pitches and promises, not all of which are able to deliver. Omate's new Indiegogo campaign, on the other hand, is crazy because of its short duration. Available for little less than three days, the Omate has returned to crowdfunding to make its new Rise smartwatch a reality. And looks like it will indeed happen, at least financially speaking, considering the campaign has already raised more than three times its funding goal.
Omate has always been in a league of its own. Even with the existence of a more wearable focused platform like Android Wear, it has stuck to its guns to shoehorn a full Android system inside a small smartwatch. And with Android Wear finally getting official support for independent 3G connections, it was time for Omate to also step up its game.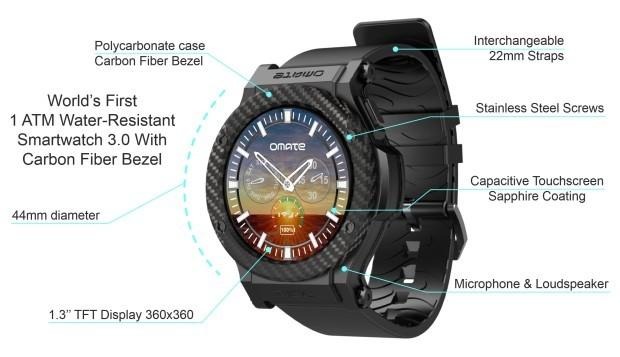 That gave rise to its latest smartwatch, the Omate Rise. The circular smartwatch runs a full Android 5.1 inside, which is its defining point. Hardware-wise, it's almost as normal as any other smartwatch, with a 1.3-inch 360x360 circular touchscreen, 512 MB of RAM, 4 GB of storage, and a 580 mAh battery, all driven by a MediaTek MT2601, the chip maker's first chip dedicated to wearables, specifically Android Wear.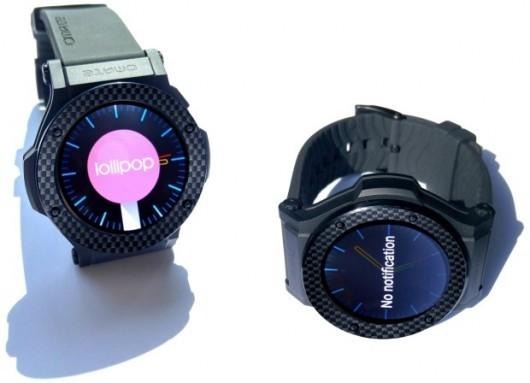 Well, almost normal. Omate touts the Rise as being the first Smartwatch 3.0 device, which combines Bluetooth Low Energy as well as 3G connectivity. In terms of functionality, that puts it on par with the Samsung Gear S2 and the still born LG Watch Urbane 2nd Ed. In terms of design, however, the Omate Rise is unabashedly more rugged in appearance, with a carbon fiber bezel, which goes well with its water resistance.
Unlike most crowdfunding campaigns, the Omate Rise is available on Indiegogo for only hours. 54 hours at the time of this writing. Despite that short time frame, it has already raised almost four times its $30,000 funding goal. A pledge of $199 to $219, depending on how many Early Bird slots are left, is enough to get you one piece.
SOURCE: Indiegogo