Omate Rise is the latest 3G-compatible Android smartwatch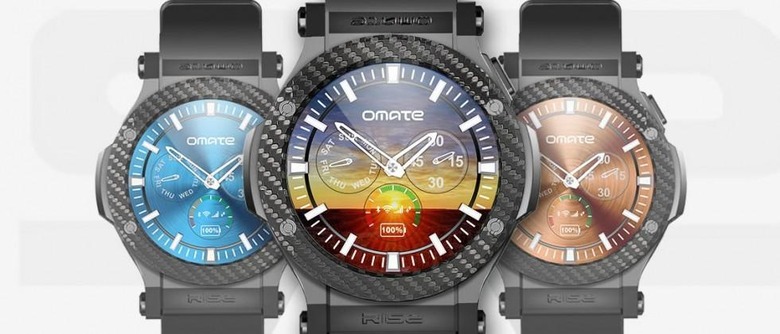 Omate is one the more low-key manufacturers in the smartwatch game right now, but that doesn't mean they're lacking in effort. The company has just announced its latest wearable, the Rise, a circular smartwatch that runs Android 5.1, features 3G support with a Micro SIM card slot, and has a wallet-friendly price of just $200. Just don't expect to pick one up as a Christmas gift, as the Rise is launching on Indiegogo later this week, with shipments expected to begin March 2016.
While most the of watch is made from plastic, the Omate Rise does have a display with sapphire coating and a carbon fiber bezel, while the touchscreen is a 1.3-inch, 360 x 360 LCD. The smartwatch is powered by a MediaTek MT2601 dual-core 1.2 GHz Cortex-A7 chip, 512MB of RAM, and 4GB of internal storage.
Because it runs a full version of Android 5.1, as opposed to Android Wear, the Run is capable of side loading just about any standard Android app. This also allows it to be paired with an iOS 9 device for displaying notifications, as well any device running Android 4.4 or later.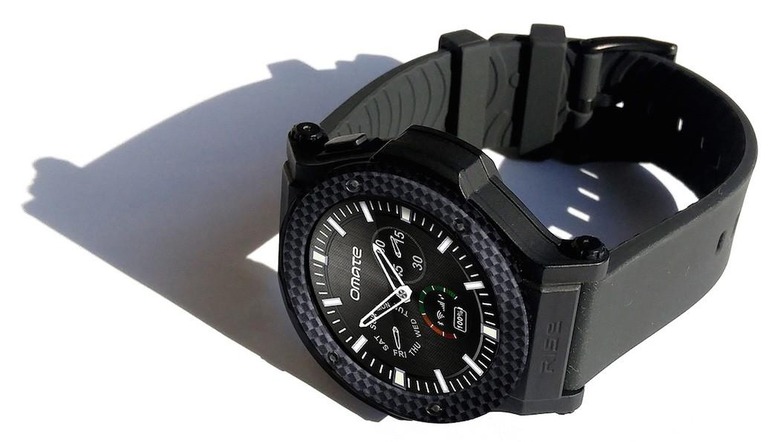 Adding a Micro Sim card gives the Rise 3G HSPA connectivity with support for both 1900 MHz and 2100 MHz bands, allowing it to work on the US's and Canada's major networks. The watch of course has a built-in mic and speaker, for when those incoming phone calls need to be answered from the watch.
Other features include a gyroscope, accelerometer, GPS radio, Bluetooth 4.1 with Low Energy, and water resistance up to 10 meters. Omate says the 580 mAh battery will provide two days of life with normal usage, and up to five days of standby.
The Rise's Indiegogo campaign is launching on December 7th at 10:00 AM Eastern, and oddly enough will only run for 48 hours. The first 500 backers can snag a watch for just $199, the second 500 for $209, and the remainder will need to pledge $219.
SOURCE Omate