Omate Rise Limited Edition Brings Amazon's Alexa To Your Wrist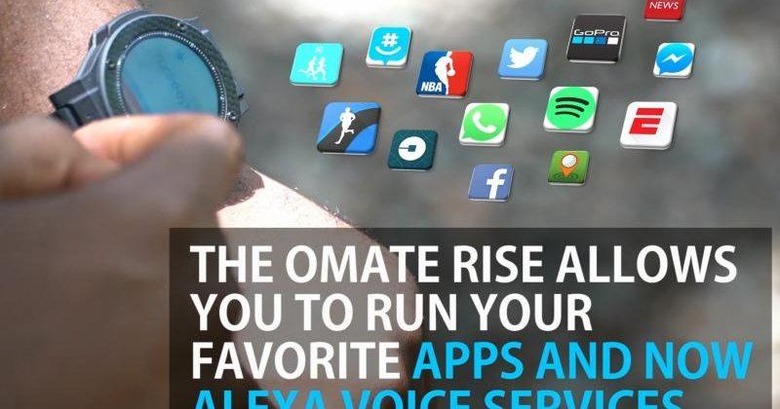 While it seems that smartwatch makers have settled down in camps around a very few wearable platforms, like Android Wear, Apple watchOS, Tizen, and Pebble OS, Omate remains firm in its uniqueness. It is perhaps the only remaining smartwatch maker that runs a "full" Android version on its smartwatches. Not Android Wear but Android. It turns out, that has advantages, like expanding the platform to integrate new features, like, say, Amazon's voice assistant Alexa. In fact, that is exactly what Omate is doing with yet another "flash" Indiegogo campaign, this time for the Omate Rise Limited Edition.
Not much as actually changed, internally or externally, which is probably a good thing for backers of the Omate Rise Beta Version, who collectively raised more $240,000 in just two days. That means the same rugged polycarbonate case and carbon fiber bezel, 3G connectivity, always-on 1.3-inch circular display, and, of course, Android.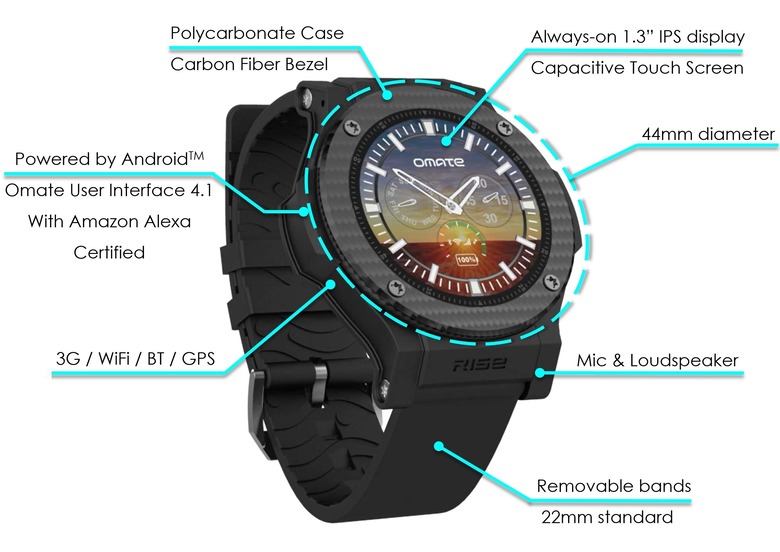 What has changed, however, is that this limited edition Omate Rise will come with Alexa right off the bat, giving the smartwatch its own unique voice-activated personal assistant. Although still not as well-known as Siri, Alexa is quickly becoming a household name, and literally even, as third-party device makers have started incorporating it, giving their customers access to 2,000 "skills", Amazon's term for Alexa's actions. And with IFTTT integration, your imagination, and the services and hardware that you have, is the limit.
Like with the first Omate Rise "flash sale, the limited edition will also spend only a few days on Indiegogo, atypical for a crowdfunding campaign. That starts on September 1 and ends September 3. Early birds will be able to get one for $199 once the smartwatch ships in December. Starting January next year, the Omate Rise will sell for $349.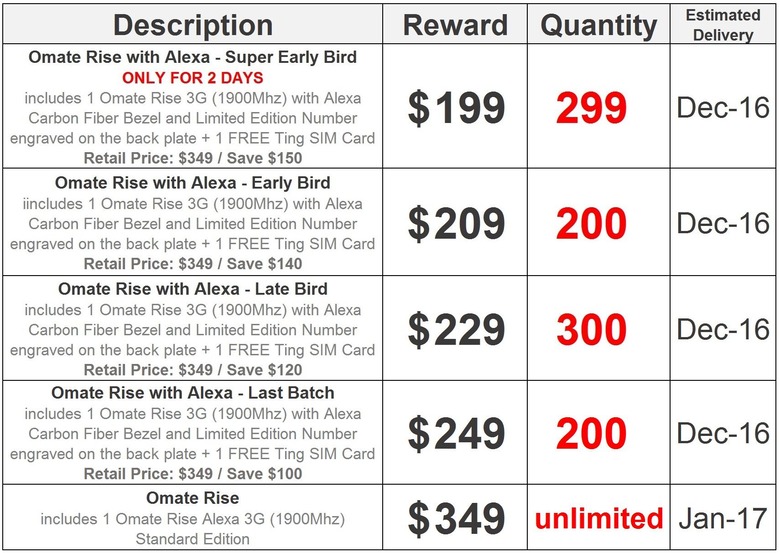 But backers of the first Omate Rise need not be green with envy. Omate promises that a future firmware update will also bring Alexa to their smartwatches by the end of 2016.