Omate returns with TrueSmart+ watch running full Android 5.1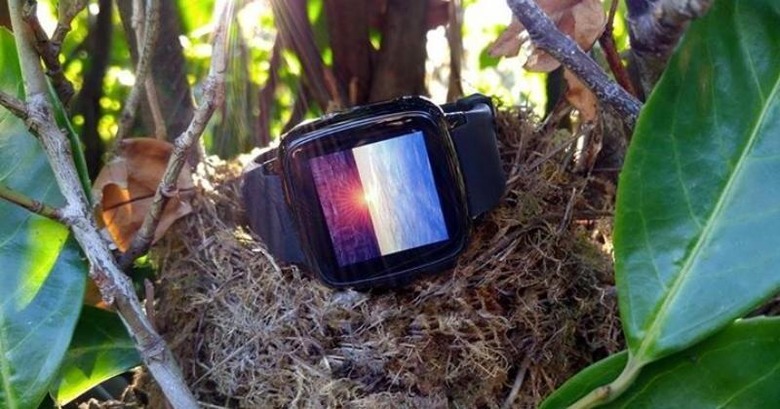 These days, most smartwatches are glorified yet less capable companions to smartphones and tablets, but there was a time when some wearables proudly proclaimed their independence. One of those was Omate's TrueSmart, which ran on a full version of Android instead of something like a more constrained Android Wear. After more or less a hiatus, Omate is making a comeback, and this time it's bringing along a lollipop for the ride. Its new TrueSmart+ puts a full Android 5.1 on top of a SIM-enabled standalone wearable.
Even before Samsung would put out its own standalone Gear S or LG its Watch Urbane LTE, Omate was already there on the scene with a smartwatch that could directly connect to the Internet via a SIM card, bypassing the need to pair with a smartwatch. It was also there before there was even an Android Wear, so it is not surprising that it had to go with a regular Android OS customized with its own OUI interface.
The TrueSmart+ brings that idea forward to the current age, with not just upgraded software but also somewhat more capable hardware. The display, for example, now boasts 320x320 pixels in the same 1.54-inch square size.The processor is a MediaTek MT6572M variant, running at 1 GHz on two cores. RAM is 1 GB and storage at 8 GB, currently the highest you'd see in a smartwatch. But considering this is practically a miniature smartphone, that isn't really that surprising.
The new Omate smartwatch is truly independent, especially in its connectivity. It has support for WCDMA, GSM, GPRS, EDGE, HSPA, and of course Wi-Fi and Bluetooth. It has its own GPS antenna, though that is hidden inside the strap, which means there's no switching out of straps on this one. The TrueSmart+ boasts of a Bosch BHI160 Sensor that can stay always on to keep track of your movement and activity without draining the battery. And since this is a full Android installation, you potentially have access to the full gamut of Android apps, though through Omate's own Ostore.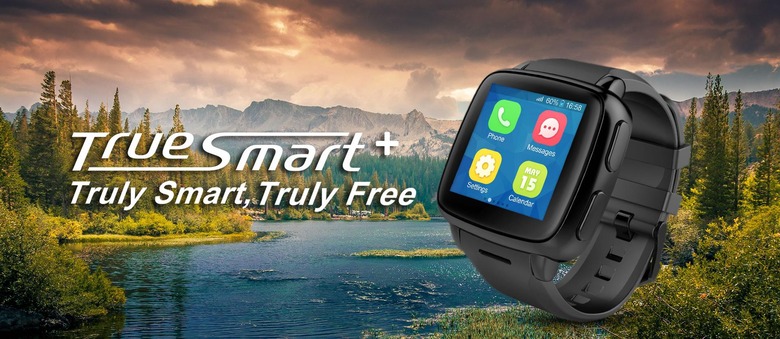 One thing that the TrueSmart+ lacks is a camera, but Omate has new entry-level TrueSmart-i for that purpose. The latter, however, bears the same low 240x240 resolution as the original smartwatch in exchange for a lower price tag. The Omate TrueSmart+ costs $169 while the TrueSmart-i goes for $149. Both are available for pre-order September 22 to October 31, with shipping set to start sometime in November.