Omate Racer and Roma smartwatches feature ARM7 MediaTek Aster chipset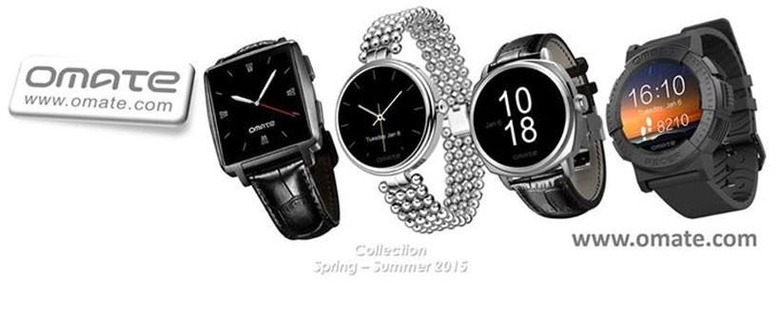 Omate has unveiled its spring-summer line of smartwatches for 2015. The new line includes the Omate Roma and Omate Racer devices. Omate claims that the new smartwatches are some of the first in the world to be powered by a new ARM7 MediaTek Aster chipset. Both of the new smartwatches are designed to push notifications from iOS and Android smartphones.
The Omate Racer will hit pre-order on January 5 and be available until January 15 for $99. After the 15th, people who want the watch can pre-order until January 31 for $129. Racer watches will begin shipping at the end of February for those who pre-ordered.
Omate says the new smartwatch has the ability to link to your apps for control or disable personal apps and system apps on the device. Like past Omate smartwatches, the main focus will be on pushing notifications from the smartphone to the user.
The Omate Roma and Racer will run the LinkIt development platform for wearables by MediaTek labs. The watches will support OTA updates for apps, algorithms, and drivers. Both the new watches and the Omate X and Lutetia will be shown off at CES 2015. If you want more details on the Omate X smartwatch that has been around for several months now, check out our coverage of that device for full details.