Om One: a levitating speaker you never knew you wanted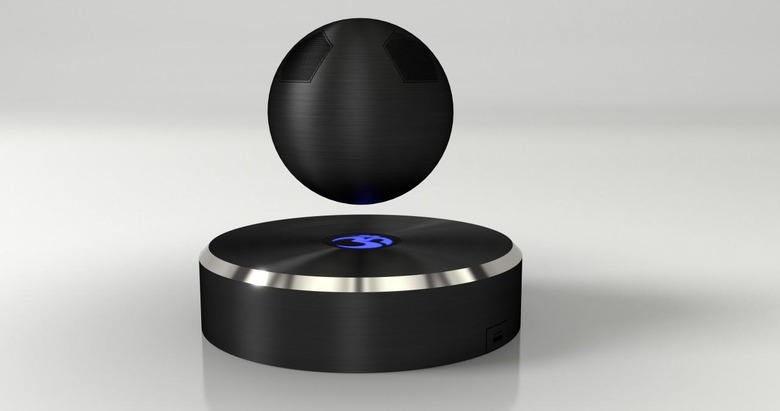 Bluetooth speakers are fairly boring in today's market, but this one has set itself apart. So far apart, it's not even touching anything. The Om One is a levitating Bluetooth speaker that has no wires during operation, and can be taken with you wherever you like.
Levitation is accomplished with magnets, where a Neo magnet in the bottom of the levitating orb reacts to an electromagnet in the base. The diametrically opposed forces resist one another, and the speaker floats proudly over the base, twisting slightly as it does.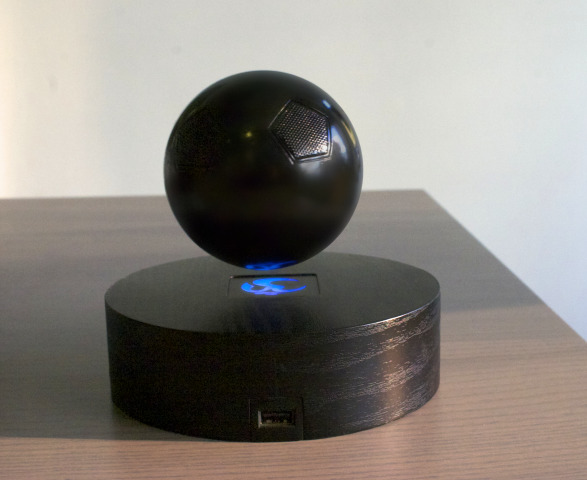 Om says the speaker uses less power, too, because it has more surface area to blast noise from. A Jawbone or the like will use around 10 watts. The Om One uses 3 watts to produce the same sound, and the company says the decrease in wattage could improve battery life. That will need some real world, side-by-side testing.
The floating orb will naturally make a home on your desktop, and Om has even put a Type 1 microphone in there for taking calls. It charges via USB, which is the only time you'll actually have to tether it to anything. The Om One will retail for $179, and will be available later this year.