Olympus Tough TG-1 ships in June for €399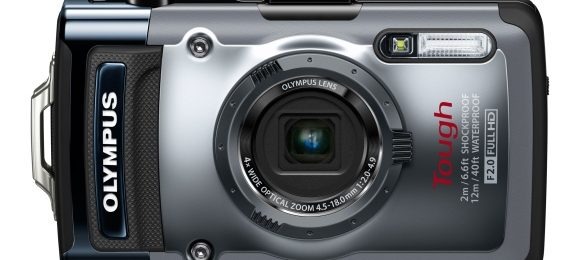 The best camera may be the one that you have with you, but if you drop your brand spanking new Nikon D800 or Canon 5D Mark III then you're gonna have a bad time. A more rugged approach is the solution, but they can command a high price and sacrifice picture quality. Olympus claims to have the answer in the form of the  Tough TG-1. Olympus say that the camera is waterproof, shockproof, freezeproof, and crushproof – within limits, of course.
Other than the rugged nature, the TG-1 offers a 12 megapixel sensor with a 25-100mm lens capable of 4x optical zoom, a wide f/2.0-f/4.9 aperture, and ISO from 100 to 6400. The 3-inch OLED display on the back provides framing duties, and Olympus say the camera can withstand temperatures as low as -10C, underwater depths up to 12m, and weights as large as 100kg.
Olympus has also tried to cram as much tech into the camera as possible, with three new shooting modes: Low Light, Super Sports, and Super Macro. 1080p/30 video recording is also on offer, and there's even GPS and e.compass chips on board that determine your location and orientation. When can you get your hands on this thing? Olympus say the TG-1 will be shipping from the middle of June for €399.