Olympus third and final teaser shows off a rugged camera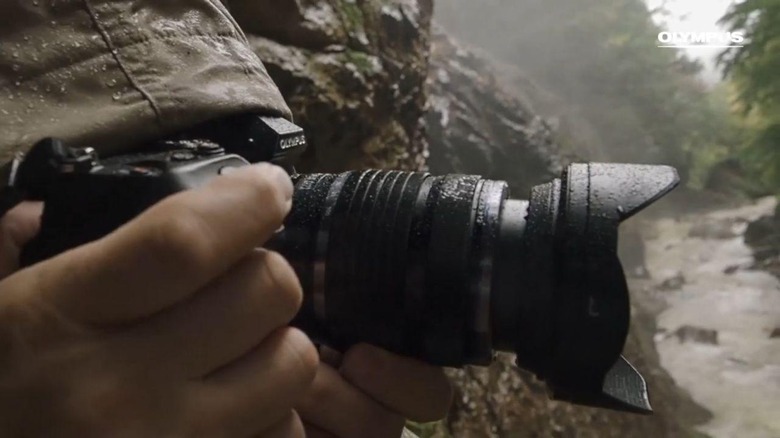 Camera maker Olympus really knows how to tease its fans. It has scheduled three separate and extremely short teasers a week apart to prepare the road for its still to be announced OM-D DSLR. And while Olympus is naturally careful not to reveal any specs, it does at least confirm one property the camera will have: its ability to withstand the elements.
Granted, that's really not much of a mystery considering the three teaser videos released so far. All of them had one thing in common: being used to take photos at sporting events, be it swimming or even racing.
You'd, of course expect such a camera to be able to keep up with all the action and the little accidents that may happen while that action takes place. In this third teaser, however, Olympus is a bit more direct, showing off the camera in the literal wild and showing that even a little rain won't stop it.
Olympus isn't doing much to hide the design of the camera but that's not exactly the most important part of the product anyway. The camera maker is expected to launch a long-overdue update to its mirrorless portfolio, but details are still completely under wraps.
It's timing, however, couldn't have come at a better time, with most of its rivals having already shown their hands months ago. Then again, you can say that either Olympus is very early in 2019 or terribly late for 2018. Either way, it has scheduled a big event on 24th January to finally take the veils off this mysterious sporty camera.