Olympus teases hybrid Four Thirds/Micro Four Thirds camera for 2013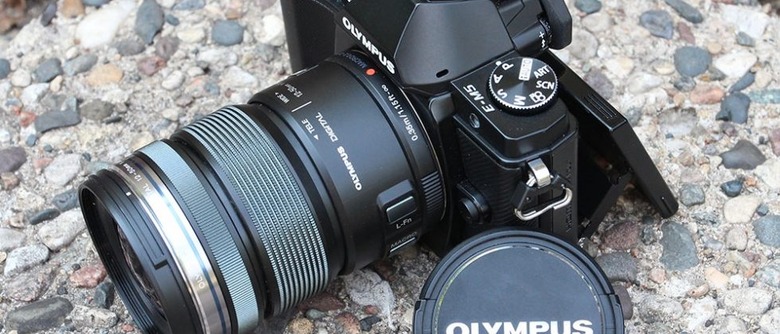 Olympus is working on a hybrid Four Thirds/Micro Four Thirds camera for release late next year, which will support both types of lenses and offer the feel of a regular DSLR. Olympus Spain chief exec Miquel Àngel Garcia confirmed the roadmap to Spanish site Quesabesde, refusing to give specific details about the new interchangeable lens camera, but suggesting that it would be for "those who want the feel of an SLR and at the same time take advantage of a small system."
That implies a mirrorless setup, as per Olympus' current PEN-series cameras, though Garcia declined to say whether that would be the case. It's also not specified whether it would slot into the PEN range, the OM-D line-up, or a new family.
According to Garcia, development of the new camera was not prompted by modular cameras from Panasonic or others, but instead as an attempt to give owners a clear upgrade path. That way, those with either existing Four Thirds or Micro Four Thirds lenses would be able to use them on the same camera body, rather than having to sell them and re-invest in a new set.
What it isn't, however, is a new Four Thirds E-7, Garcia says. According to DSLRmagazine, it's been in development since 2009 under the codename "Kasei" and with a clandestine thirteen-strong team involved.
[via 43 Rumors]