Olympus Stylus SP-100EE IHS flaunts crazy 50x optical super-zoom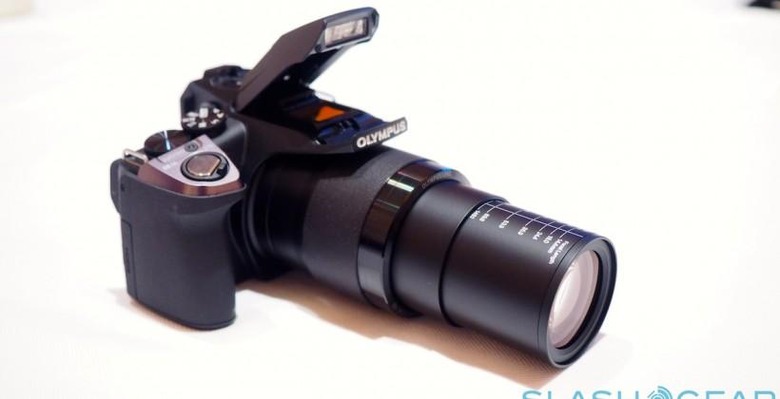 As zoom lenses go, the Olympus Stylus SP-100EE IHS certainly puts the "super" into super-zoom. Also known as the "Eagle's Eye", the new 16-megapixel snapper's snout extends to accommodate a whopping 50x optical zoom – 24-1200mm, in fact – with Olympus even fitting a laser dot sight to make lining up your frame more straightforward when you're getting up close. Paired with the company's digital zoom, the SP-100 manages a near-ridiculous 100x magnification.
Both a 3-inch, 460k dot LCD preview display and an electronic viewfinder are provided, with the latter running at an impressive 920k resolution and including the red dot functionality. There's also a pop-up flash and a wide-angle 24mm lens (at minimum magnification) for fitting more into each frame.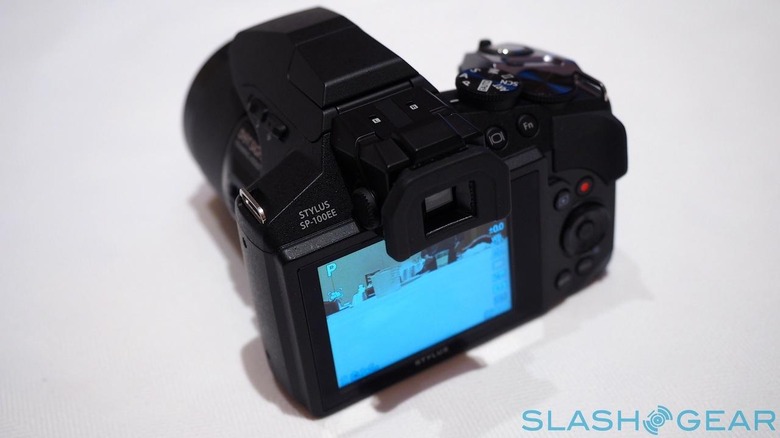 Olympus has given the SP-100 two zoom controls, one on the top as normal, and then a second set of buttons on the side of the lens, a layout borrowed from the OM-D. There's also a focus limit button, with a choice of constant aperture AF, infinity AF, or close-up AF. The key also operates AF lock.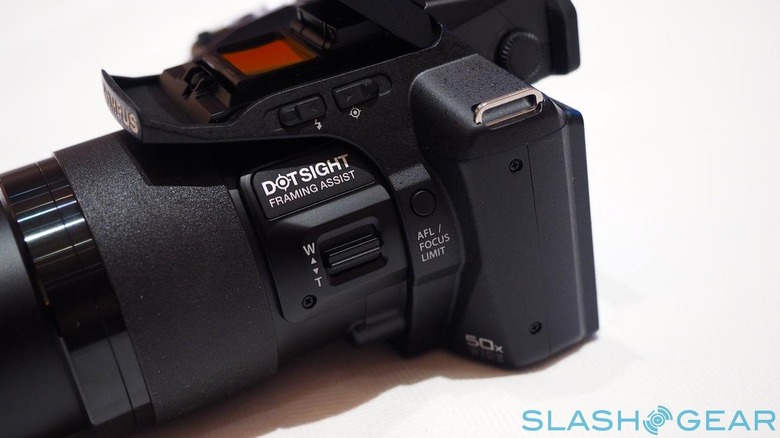 The OM-D isn't the only camera Olympus has raided for features. The SP-100 Eagle's Eye gets interval shooting too – supporting 99 shots, just like the EP5 – as well as Full HD 1080/60p video recording. There are Art Filters as well, for in-camera editing.
The Olympus Stylus SP-100EE IHS is expected to go on sale in March 2014, with a price tag of $399.99.